MYTHS AFTER LINCOLN
is a book that documented many of the assorted tall tales that have, through the years, evolved in such a way as to have us all believe that Lincoln was a mystic who was blessed with dreams of foreboding.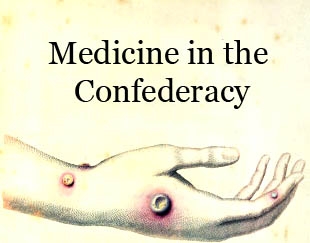 The myth of Lincoln's funeral train appearing as an apparition once a year is discussed, as are the legends that John Wilkes Boothe, like Elvis, survived the Virginia barn fire, where he is believed to have died and escaped into the Western territories.
Following the death of his mother, Nancy Hanks, the future president was but six years old. Lincoln's father, Thomas Lincoln, then married Sarah Bush and the family moved to Indiana. The Lincoln family was poor and suffered hardships living in the Indiana wilderness but a bond was created between stepmother Sarah and the boy Abraham that was never broken. From the age of nine and throughout the rest of his life Lincoln would call her, "Mother".
These are the tender memories of his boyhood that she called to mind just five months after the assassination.
"There, to a coterie of Lincoln addicts on Abe's 131st birthday, U.S. Patent Commissioner Conway P. Coe displayed a model of a device Lincoln patented in 1849, when he was still an unknown congressman from Illinois. Commissioner Coe read the patent application, in Lincoln's own handwriting, for a gadget to float flatboats in shallow water".
Reagan was the first actor to become president, Buchanan the first tailor, Jefferson the first architect and Abraham Lincoln was the first writer to move into 1600 Pennsylvania Avenue:
"The world has long known that Lincoln liked an occasional back-room story. Here is the only record - in his own handwriting - of that earthy side of the Great Emancipator."
There are hundreds of myths concerning the life of President Lincoln. Some of them are true and some are not and we'll leave it up to other websites to decide; but among the stories told are the ones that tell the tale of a Lincoln who had dreams of foreboding, dreams that came to him in the night and told of his own demise:
"Gradually she drove him into telling of his dream."
"'About ten days ago I retired late. I soon began to dream. Then I heard subdued sobs, as if a number of people were weeping. I thought I left my bed and wandered downstairs...I arrived at the East Room, which I entered. Before me was a catafalque, on which rested a corpse, wrapped in funeral vestments. Around it were stationed soldiers who were acting as guards, and there was a throng of people, some gazing mournfully...others weeping pitifully. 'Who is dead in the White House?' I demanded of one of the soldiers. 'The President,' was his answer. 'He was killed by an assassin.' Then came a loud burst of grief from the crowd which awoke me from my from my dream.'"
It was argued that slavery in the United States did not end in 1865...
"When an eleven year-old girl advised Abraham Lincoln to grow some whiskers, the great man humbly took her suggestion to heart":
"I am a little girl only 11 years old, but want you should be President of the United States very much so I hope you wont think me very bold to write to such a great man as you are. Have you any little girls about as large as I am if so give them my love and tell her to write to me if you cannot answer this letter. I have got 4 brothers and part of them will vote for you any way and if you let your whiskers grow I will try and get the rest of them to vote for you you would look a great deal better for your face is so thin. All the ladies like whiskers and they would tease their husbands to vote for you and then you would be President."
The rest is history.
Click here to read an 1862 review about the Civil War photographs of Mathew Brady.