A short paragraph from General Grant's memoir recalling the "the first private interview with President Lincoln, on the occasion in the early spring of 1864 when he was given command of all the Federal armies."
"In my first interview with Mr. Lincoln alone he stated to me that he had never professed to be a military man or to know how campaigns should be conducted..."
Click here to read about a dream that President Lincoln had, a dream that anticipated his violent death.
Here is the brief text to President Lincoln's very eloquent second inaugural address, that was delivered during the closing weeks of the Civil War.
"John Hay (1838 - 1905), formerly one of Lincoln's private secretaries, wrote out some of his recollections of Lincoln's daily personal and official habits as President.
"He was very abstemious, ate less than anyone I know. Drank nothing but water, not from principle, but because he did not like wine or spirits."
Hay was in Paris serving as Secretary of United States Legation when he wrote the letter, about a year and a half after Lincoln's death".
The conduct of the war contributed mightily to Lincoln's rapidly aging appearance. Look at this photo-essay examining his facial decay year by hear: click here.
"The Republican Party, which developed rapidly as a new political force following the enactment of the Kansas-Nebraska Bill in 1854, gathered its strength chiefly from those who opposed the extension of slavery into the territories. In the Lincoln - Douglas Debates this issue was paramount. Perhaps nowhere can a more concise and explicit statement of the position of the Republican Party on this issue be found than in Mr. Lincoln's opening speech at Quincy [Illinois] in the sixth of the joint debates".
These words concerning the assassination of President Abraham Lincoln were penned a couple of years after the event took place, for an 1867 history on the American Civil War. The author referred to a popular allegation that was a common among Northerners at the time: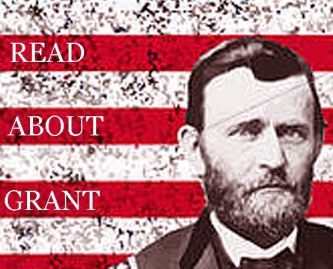 "It was alleged, and with some reason, that the plot was known to, and approved by, the Rebel government in Richmond, and that [Jefferson] Davis and some of his cabinet, and their agents in Canada, were accomplices in the crime. Whether this be so or not, certain it is that propositions to assassinate President Lincoln and other prominent members of the government were received and entertained by Davis and his associates, and were not rejected at once, and with the scorn which became civilized and Christian men."
"Examine Lincoln's prose and the fruitage of his reading will appear... The easy quickening of Lincoln's mind came from books like Aesop's Fables, Robinson Caruso and Pilgrim's Progress... To a man who knew intimately so many creatures, both wild and domestic, the fables seemed natural."