Since the preceding article was jam-packed with intolerant remarks from the "lip-service" corner of the Holier-Than-Thou clerical crowd, it seemed only fitting that we post this article which dwelt upon the far more accepting and just a wee-bit more Christian feelings of yet another clergyman who tended to think that the flappers were not really as queer as everyone liked to think they were.
"Painting faces is no new thing except on occasion. Belles and famous beauties of the past painted for State occasions. But then it was not good form to wear paint in daylight. Now it is, apparently. That many young women now carry this to extreme is not unusual..."
Click here to read an article about the demise of a popular 1940s hairstyle.
A collection of low opinions concerning the Flapper and her confederates, gathered from numerous clerical magazines throughout the fruited plane:
"There is a great deal of frank talk among them that in many cases smacks of boldness. One hears it said that the girls are actually tempting the boys more than the boys do the girls, by their dress and conversation..."
A shewed observer of fashion, Mary Alden Hopkins (1856 - 1930) noted how the Victorian dinosaurs who lorded-over the male-dominated, pro-corset fashion industry had attempted (unsuccessfully) to manipulate and coerce the shoppers of the early Twenties to reject the Chanel-inspired revolt that the young flappers were currently enjoying.
"How can I sell these styles?...the flappers won't buy them."
"Stockings Scare Dogs"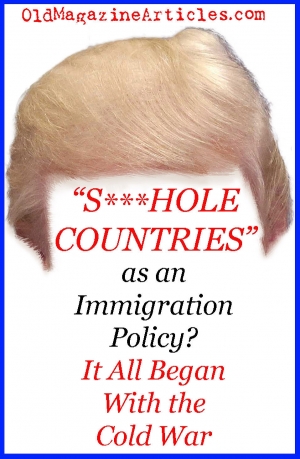 -so ran the sub head-line for this news article from the early Twenties which attempted to explain to one and all what the new look for the winter of 1921 - 1922 was all about.
The attached column first appeared in Flapper Magazine and begins with three paragraphs outlining the ceaseless march of flappers throughout the centuries (Eve, Cleopatra, Madame Du Barry, etc...) and then dedicates the remaining three paragraphs to the various legal dust-ups flappers were causing throughout the fruited plane:
"In Vinland, Kansas, a town of 400 inhabitants, [the rustics are up-in-arms because] Alice Hansen and Maude Buchanan, 16-year-old flappers, and daughters of farmers, are wearing skirts shorter than those that are in vogue among the high school pupils....it is now up to the highbrows of the Supreme Court of Kansas to decide the case and bring a satisfying verdict...All this criticism of flappers is bunk and should be treated lightly."