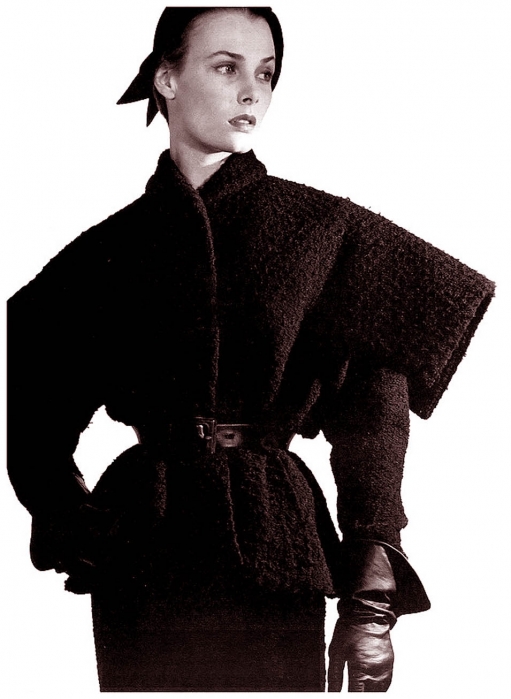 "Weary of restraints imposed by more than a decade of war followed by the austerity program...British women have now cast aside the old look, are stampeding West End shops for the built-in New Look."
"The fashionable gowns will be one of two extremes: pencil slim or big skirted like a puff ball. Whatever its cut, its color may be anything from soft dove grey to something called satan red. Fabrics are rich and lustrous, particularly the nontarnishable metallic materials. Newest is aluminum, colored gold or silver and woven into lame or onto rayon or even wool in gleaming designs."
Contrary to popular thought, the "Fashion Police", so called, are not concerned with seemingly vulgar acts of dressing - mismatched colors, cheap accessories, gross fabrics, etc - but they do consider knocking-off the work of other designers as a serious violation - and when it comes to ripping-off the designs of Christian Dior or Pierre Balmain, that is when the Chambre Syndicale de la Haute Coutre and police inspector Jacques Besson step in.

MORE ARTICLES >>> PAGE: * 1 *

2

*