In one of his weekly columns for the year 1930, Sol Metzger (1880 - 1932) praised the well-coordinated teamwork of the Dartmouth boys for a surprising play they deployed in their contest against Harvard a year earlier (Crimson ate it 34 to 7). The play is diagrammed and can easily be printed.
Today the word "football" summons forth images of gigantic, vigorous and fully televised athletes sporting protective padding while surrounded by enthusiastic fans and well-compensated cheerleaders; yet, one hundred years ago, that same word made one think of embalmers, tombstones and weeping mothers. Football's popularity had been increasing since the 1870s, and by the end of the Nineteenth Century the sport had amassed a lengthy casualty list. Footballers continued to keep the American medical establishment and sundry funeral directors fully employed up to the year 1910, when helmets and padding were introduced with some success.
The attached article is from an 1897 issue of THE LITERARY DIGEST and it reported on a strong civic movement to ban the sport of football.
Click here if you would like to see three editorial cartoons denouncing football from the same era.
Here are three forceful gags from 1897 in which the cartoonists clearly indicated a desire that football be banned from the all colleges, if not made illegal throughout the entire nation.
Attached is a brief photo-essay documenting the short-lived experiment with women's football in California:
"Anything can and does happen in California, the proving ground for all sorts of fads and fancies. The latest craze sweeping the land of the Ham-and-Eggers is girl's football. Discarding their all-revealing bathing suits, Hollywood and Los Angeles lassies have taken to padded moleskins, hip pads, shoulder pads, head gears and rubber-cleated brogans. The transition from beach nymph to gridiron amazon is called a revolution against "oomph" in the capital of streamlined pulchritude...regardless of what is said, powder-puff football seems destined to stay."
This is a sports article that summarizes the meteoric course of the Green Bay Packers, from their earliest days in 1918, when Curly Lambeau approached a meat packing plant beseeching their patronage in order that the team could have uniforms, to the high perch they held in 1936.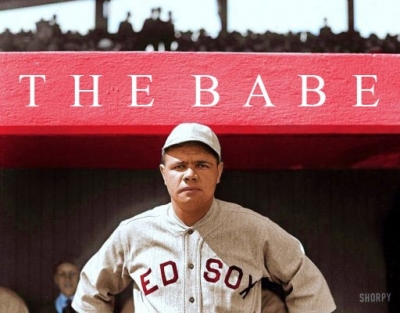 "Consider for a moment the success this team has had, coming as it does from the smallest city in the pro league. After battling first division teams in the National Professional Football League for many years, the Packers finally came through and won three successive world championships in 1929, 1930 and 1931... If you were to ask most college football stars which pro team they would like to play on, most of them would invariably answer, 'The Green Bay Packers'".