In this article,YANK MAGAZINE correspondent Al Hine summed-up all the assorted happenings on the 1945 Big Band landscape: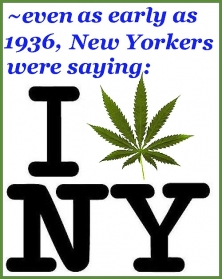 "The leading big bands now are Woody Herman's, Duke Ellington and Lionel Hampton's. Benny Goodman, who broke up his own band for the umpteenth time, is a featured performer in Billy Rose's super revue, 'The Seven Lively Arts', but the maestro is said to be thinking of turning over his Rose job to Raymond Scott and making another stab at the band business."
One of the most popular portions of YANK MAGAZINE was a that small corner devoted to the happenings within the Big Band world titled "Band Beat". Attached herein is the Big Band news from that department for the Spring of 1944 which kept the far-flung Americans up to date as to what was going on with Vaughan Monroe, Lina Romay, Duke Ellington, Charlie Powell, Jon Arthur, Jimmy Cook, Red Norvo and Bob Strong's orchestra.
"Of all the jazz musicians who link yesterday's ragtime with today's dance music, Duke Ellington is the dean. In his 27 years as a pianist and composer, the Duke has played alongside every great brass, reed, and rhythm man of his day. Now he picks those music makers who, 'on the basis of their over-all contribution, their all-time record, consistently good performance, and love of music,' constitute 1951's All-American jazz band."
Duke Ellington made a list of his favorite eleven musicians; some of the names may surprise you.
"The top man in Negro music climbed on the bandwagon when he and his band played a hot spot called the Kentucky Club. That was twenty years ago, in New York City's Harlem. This year, Duke Ellington (1899 – 1974) made another debut, at Carnegie Hall, goal of the great in music...Piano lessons bored Ellington when he was six years old. He never learned to play conventionally, but he was only a youngster when his flare for improvisation reaped attention and landed him a job in a Washington theater...one by one, his compositions hit the jackpot: 'Mood Indigo', 'Sophisticated Lady', 'Ebony Rhapsody', 'Solitude', 'Caravan'".
"Ellington calls his work Negro Music, avoids the terms 'jazz' or 'swing'.
One of the most popular women's group of the 1940s was Ada Leonard and Her All-American Girl Orchestra; few were surprised to hear that they were first girl band to be signed by the USO when America entered W.W. II. Sired by two vaudevillians, Ada Leonard (1915 - 1997) briefly toiled as a stripper in Chicago nightclubs before embarking on her career in music.
This interview displays for the readers her salty, fully-armored personality and her disgust concerning the total lack of glamor that accompanies USO shows, topped-off by a photo of her pretty face.
Reading and listening from Amazon
Take-Off: American All-Girl Bands
During World War II
Brought up in Pennsylvania, Tommy and Jimmy Dorsey had a harsh taskmaster in the form of their father:
"Thomas Dorsey was a self-taught musician who earned $10 a week in the coal mines and a few dollars extra by giving music lessons. When Thomas Francis Dorsey [his second son] was born in 1905, the father made up his mind that his sons would be musicians, or else!"
"While still in knee-pants, both learned all the wind instruments before specializing in the saxophone and trombone, respectively... The boys mother, Tess Langton Dorsey, often was distressed by her husband's rigid disciplining of her sons. To miss a day's practice meant a licking."
Inasmuch as the Dorsey brothers may have been united in their efforts to please their father, their union ended there. Much of the article pertains to their opposing temperaments and the skyrocketing career that both enjoyed as a result of their mutual desires to out-do the other. It wasn't until the old man's death in 1942 that their competition subsided.