The Cold War - The Korean War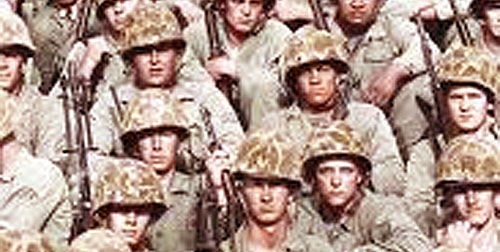 Attached is an article concerning a page from American Military History and it outlines the losses and gains of the Korean War (1950 - 1953). In five sentences this article gives the number of American dead and wounded, the number of U.N. dead and wounded and the amount of ground lost to the Chinese and North Korean military; a map of the stabilized front is provided.
"The Koreans were joining the ranks World War II's disillusioned peoples... Thus whichever way they looked at their political future, Koreans saw little hope for the unity and independence they'd dreamed would follow Japan's defeat... The Red Army would leave Korea when they felt like it. And it would feel like it when northern Korea was so safely Red that even the Red Army couldn't paint it much Redder."

MORE ARTICLES >>> PAGE: * 1 * 2 * 3 * 4 * 5 * 6 * 7 * 8 * 9 *

10

*