A remarkable 1948 photo essay from the pages of the defunct weekly See Magazine illustrating the bullet-proof, 2-door, 4 passenger, Mercedes convertible roadster that was previously owned by Nazi Field Marshal Hermann Göering (1893 – 1946). The car was purchased by the Danish industrialist Svend Vestergaard:
"Vestergaard purchased the 8-cylinder, 240 h.p., under-slung speedster from British occupation authorities...The car was especially built according to the ostentatious Number 2 Nazi's exacting specifications, the German-made product of Stuttgart's famed Daimler-Benz Aktiengesellschaft is 11 feet long, weighs three truck-like tons,[and] has six forward speeds."
Click here to read about the dating history of Adolf Hitler.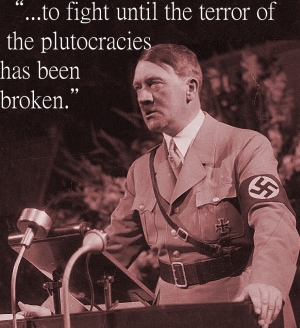 "Reich Marshall Hermann Goering, No. 2 Nazi, wanted by civilization as directly responsible for the torture and death of millions innocent men, women and children, is well and not unhappy...Goering seemed delighted with his captivity and appeared unaware that he may be tried as a major war criminal."
An interesting article is attached herein that originally appeared in a 1946 issue of COLLIER'S MAGAZINE recalling the last days of the once fair-haired boy of the Third Reich, Herman Göering (1893 – 1946). Filed from the U.S. Army interrogation center at the "Ashcan" (nom de guerre for the Palace Hotel in Fromburg, Luxemburg) you'll get a sense as to how the fallen Luftwaffe Reichsmarshal, formerly so over-plumed and perfumed, paraded and posed for both his jailers and his fellow inmates while awaiting trial. A good read.
Click here to read an eyewitness account of the suicide of Himmler.
Click here to read about the dating history of Adolf Hitler.
Playing monday morning quarterback in his holding cell, military genius Hermann Göring took some time out from doing absolutely nothing in order to explain how Germany (Hitler in particular) screwed the pooch.