A collection of black and white drawings that illustrate the variety of items used along the Western Front to defend the German trench lines.
This article appears on this site by way of a special agreement with L'Illustration.
"Cooties", in the World War One sense of the word, were tiny little bugs that lived in the seams of uniforms for that unlucky multitude who lived in the trenches. Being an equal-opportunity sort of parasite, they plagued all combatants alike, regardless of one's opinions concerning Belgian neutrality, and were cause for much complaining, scratching, discomfort and the creation of way too much juvenile verse.
The attached article from 1917 tells the tale of some fortunate Doughboys and their encounter with a U.S. Army "Cootie Graveyard" (read: delousing station):
"They entered a bedraggled, dirty, grouchy lot of sorry-looking Doughboys. They came out with faces shinning and spirits new. They knew they had before them the first good night's rest in some time and sans scratching."
As far as cooties were concerned, the American infantrymen of the Great War had it far easier than his European comrades and counter-parts, for he only had to contend with them for the mere six month time that he lived in the trenches, rather than the full four years.
The American Army contracted two varieties of fighting knives throughout the First World War:
• the 1917 model trench knife with the nine inch triangular blade, and
• the 1918 Mark I trench knife with the 6.75 double-edged flat blade
The 1917 knife was the one that was carried during the war. The conflict had ended by the time it was decided to begin production on the second knife, which saw some use during W.W. II.
This article is illustrated with pictures of both and goes into some detail at to the manufacturers and the various matters that the Quartermaster Corps considered in weighing their decision as to what should be involved in designing such fighting knives.
A 1915 diagram from a French news magazine depicting the depth of a German front-line dugout. John Laffin makes it quite clear in his World War One book, The Western Front Companion:
"From 1915, the remarkably well developed German positions, notably on the Somme front, reflected their strategic advantage. They were on enemy soil, the Germans held the initiative and they could afford to settle down in their dugouts. Hence, most had electricity, drainage, sewage system, piped water, a telephone system and many were heated. The soldiers could lie down on mattresses resting on beds made of stacking stretched over wooden frames, and -and because of deep overhead cover - 30 to 40 feet of it, they were safe even during heavy shell fire."
This article appears on this site by way of a special agreement with L'Illustration.
Click here to see a 1915 ad for British Army military camp furniture.
Click here to read an article about life in a W.W. I German listening post...
A French photograph showing the entry to one of the many subterranean shelters that dotted the Western front during the First World War - also included is a diagram of what one of the smaller German dugouts with a similar entry-way.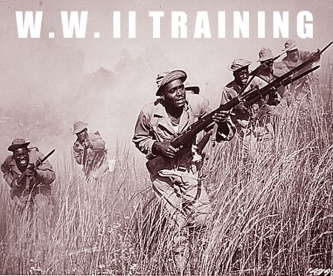 This article appears on this site by way of a special agreement with L'Illustration.
Click here to see a 1915 ad for British Army military camp furniture.
An experienced Canadian trench fighter wrote the attached columns offering sound advice to the American National Guardsmen he knew were bound to enter the war at some point.
"Men enthuse over descriptions of bayonet charges. They are no idle pastimes, so it behooves all soldiers not only to become absolutely perfect in bayonet exercises, but to practice getting under way, keeping abreast with your mates and having a firm hold on your rifle. The soldier may say, 'Oh, that bayonet exercise isn't practical in a charge." No? Very well, that may appear right to some, but I should advise every one knowing every parry, thrust and counter so thoroughly that after they become second nature you can then do whatever your intuition at the moment directs."