This is the story of the First Gas Regiment. It was organized at American University (Washington, D.C.) in August of 1917 and arrived in France in time to disperse noxious gas all over the Germans as they launched their March offensive in 1918:
"Company B of the First Battalion was the outfit that participated in the first show. The attack was launched on a two-mile front extending from Lens to Hill 70 near Loos, and held by the Canadians... It was a tough job. The nature of the work was graphically described by a Yankee buck, who said in a moment of disgust: 'This is a job for grave diggers, hod carriers and piano movers, instead of chemists, pipe fitters and mechanics."
An article about J.B.S. Haldane (1892 – 1964), formerly a British combatant of the Great War who became a chemist (and pioneer geneticist) during the inter-war years studying not merely the effectiveness of poison gas but the question as to whether the weapon was more humane than bullets and artillery shells:
"The future lies with poisonous smoke made from arsenic compounds and with mustard gas. Of the latter, he says, it kills one man for every forty it puts out of action, whereas, shells kill one for every three."
His musings concerning atomic energy are referred to as are some of his quack-theories regarding the effects of gas warfare on people with dark skin.
French novelist Pierre Loti (né Julien Viaud: 1850 - 1923) filed this dispatch from a forward aid station in the the French sector where he witnessed the suffering of the earliest gas attack casualties:
"A place of horror which one would think Dante had imagined. The air is heavy, stifling; two or three little night lamps, which look as if they were afraid of giving too much light, hardly pierce the hot, smoky darkness which smells of fever and sweat. Busy people are whispering anxiously. But you hear, more than all, agonized gasping. These gaspings escape from a number of little beds drawn up close together on which are distinguished human forms, above all, chests, chests that are heaving too strongly, too rapidly, and that raise the sheets as if the hour of the death rattle had already come."
Having examined the collected data from the First World War, scientists and soldiers alike were drawing surprising conclusions as to the inefficiency of chemical agents in warfare. No doubt, it was articles such as this that lead to the decision not to use gas in the Second World War:
"Poisonous gas as used in warfare is 'a blessing, not a curse,' and makes for the future security and peace of the world'", declares J.E. Mills, of the U.S. Chemical Warfare Service
"...Theoretically one ton of mustard gas could kill 45,000,000 men. Actually one ton of mustard gas as used at the front caused about twenty-nine casualties, of which one died."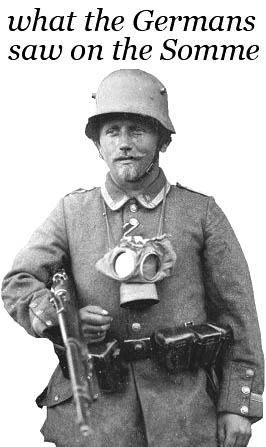 It is often believed that the Germans were the first to use chemical weapons during the Great War, but historians like to point out that they were second to the French in this matter: in August of 1914, French infantry fired tear-gas grenades and in October, the Germans one-upped them with chemical artillery shells during the battle of Neuve Chapelle. However, the Germans are properly credited for being the first of the combatants to use chemical artillery with the most devastating effect. On April 22, 1915, the German Army hurled 520 gas shells at British and Canadian units in Belgium, killing five thousand and incapacitating ten thousand more. Following this historic incident, both sides began producing large amounts of gas shells and, of course, gas masks. The following is a black and white diagram depicting five different German gas artillery shells that were manufactured to be fired from a number of different guns of varying calibers.
Read this article and you will soon get a sense of what busy bees they must have been over at the United States Department of War within that year and a half following the close of World War One. General Amos A. Fries and the lads attached to the Chemical Warfare Service had been applying much cranium power to all matters involving mustard gas, tear gas, Lewisite and White Phosphorus. Much of the post-war dollar was devoted to making ships impervious to gas attacks, masks and uniforms suited to withstand nerve agents and offensive aircraft capable of deploying chemical bombs.
"As to the effectiveness of phosphorous and thermit against machine-gun nests, there is no recorded instance where our gas troops failed to silence German machine-gun nests once they were located...In the next war, no matter how soon it may occur, a deadly composition called Lewisite will be used with far more devastating effect than that of mustard gas."