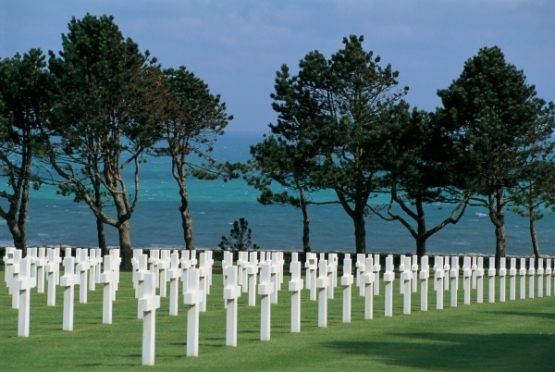 A small notice from a post D-Day YANK announced the capture of a German woman sniper named, Myra.
Click here if you would like to read about women combatants during W.W. I.
In time, the American dead from D-Day and the Normandy campaign would be buried at the larger cemetery located in Colleville-sur-Mer, but in late July of 1944, these honored dead were interred at Cardonville, France.

MORE ARTICLES >>> PAGE: * 1 * 2 * 3 * 4 *

5

*