Remarkable for lacking bravado and deeds of cunning daring-do, this is a war story about two hapless GIs of the 84th Division who got themselves captured and, do to a heavy U.S. artillery barrage (that served as a backdrop throughout much of the story), were able to escape and allude further incarceration. The German officers who (briefly) lorded over these men are beautifully painted as dunderheads that will surely amuse. Wandering in a southerly direction through the frost of Belgium, they make it back to their outfits in time for a New Year's Day supper.
Click here if you would like to read about a World War One German P.O.W. camp.
Among the thousands of German POWs captured during the Normandy campaign was this 17 year-old alumnus of the Hitler Jugend program who is the subject in the attached column. The editors at The Stars and Stripes were dumbfounded to discover how thoroughly he had been brainwashed - to prove the point, they printed their interview with the teen.
Q. If Germany wins the war, will you punish the United States?
A. We want living space.
This tight little essay, titled "The German", serves to illustrate a small piece of life in a very big war. Written with a sense of melancholy by a winsome American medical orderly posted to a hospital not too far behind the front lines, it explains how he slowly got to know one of his German patients, a member of the SS, and how secretive and generally unpleasant he seemed to be.
Click here to read an article about the women of the SS in captivity.
Unlike Reinhold Pabel, the W.W. II German P.O.W. whose story is told in the article posted above, the five escapees in this article remained at large long after the war ended. Five minutes researching their names on the internet revealed that every single one of them remained in the U.S. where they held jobs, paid taxes and raised families well into their golden years.
By the end of 1944 the P.o.W. population within the U.S. stood somewhere in the neighborhood of 340,000 and was growing at a rate between 25,000 to 30,000 each month. The vast majority of them (300,000) were from the German Army and 51,000 were Italians: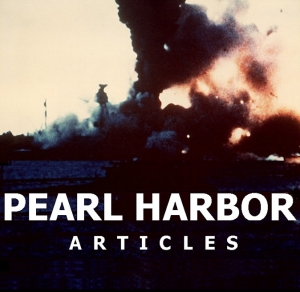 "There are reports that these prisoners often are pampered, that they are getting cigarettes when American civilians cannot get them, that they are being served in their camps by American soldiers, that they are often not working at a time when war workers are scarce. The general complaint is that the 46,000 American prisoners in Germany are not faring as well as 3000,000 Germans in this country."
Read about the escaped German POWs who the FBI never found...
Read this unbelievable adventure by a former Afrika Korps Panzer Grenadier who, having been captured and subsequently shipped to the U.S., made good his escape from an Illinois prisoner-of-war camp - whereupon he assumed a fake identity and easily acquired a Social Security number. After having rented an apartment and worked several jobs in Chicago, he started a successful business just two years after his escape, married an American woman, sired a daughter - and he might very well have eluded the FBI entirely if he hadn't insisted all the while on sending foodstuffs to his mother in war-ravaged Germany.