A report from Portland, Oregon, Houston, Texas, Los Angeles and San Francisco, California as to how those cities celebrated the surrender of Germany in May of 1945.
An eyewitness account accompanied by a wonderful Howard Brodie sketch describing the enthusiastic rush enjoyed by all the wounded GIs in the dayroom at the 108th General Hospital in London:
"The war was over, and I was still alive. And I thought of all the boys in the 28th Division band who were with me in the Ardennes who are dead now."
Click here to read a short notice about how Imperial Japan took the news of Germany's surrender.
An eye-witness account of the 1945 German Army surrender proceedings in Reims, France in the early days of May, 1945.
Penned in that unique english of the 1940s American soldier (which sounded a good deal like the movies of the time), this article describes the goings-on that day by members of the U.S. Army's 201st Military Police Company, who were not impressed in the least by the likes of German General Gustav Jodl or his naval counterpart, Admiral Hans von Friedeburg:
"Sgt. Henry Wheeler of Youngstown, N.Y., said, 'The wind-up was pretty much what we expected. 'Ike' didn't have anything to do with those phonies until they were ready to quit. Then he went in and told them to sign up. And what does he do as he comes out of the meeting? He shakes hands with the first GI he comes to."
"New Yorkers milled around the Wall Street district and Times Square, and over a loudspeaker Mayor Fiorlello H. LaGuardia told them to behave themselves..."
Click here to read about the VJ-Day celebrations around the world.
Attached is a page from the "Diary of Participation in W.W. II" which was compiled by the editors of THINK MAGAZINE; this page contains the printable text of a portion of President Harry Truman's VE-Day Proclamation of May 8, 1945: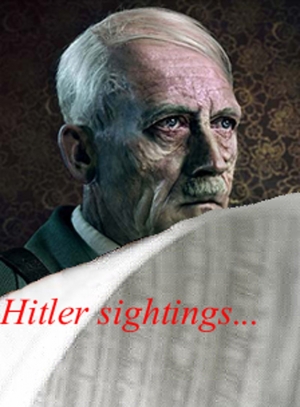 "The Allied armies, through sacrifice and devotion and with God's help, have won from Germany a final and unconditional surrender. The Western world has been freed of the evil forces which for five years and longer have imprisoned the bodies and broken the lives of millions upon millions of free-born men... Much remains to be done. The victory won in the West must now be won in the East..."