Attached is a photo-essay from a 1943 issue PIC MAGAZINE illustrating the roll women played in a California bomber factory.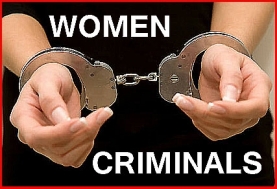 The accompanying text, by Stephen Longstreet (1907 - 2002), pertains mostly to his own experiences as a novice defense worker toiling alongside these women.
During World War II many women played roles as daring and courageous as were required of any man. This is the true story of one such woman, who gambled her life to help the Allies win the final victory in Europe.
"...I began my mission in wartime France as a British secret agent. Colonel Maurice Buckmaster had told me what my assignment was:"
"You will parachute into France with a wireless operator and a demolition specialist. The drop will be 40 miles from Le Mans, where Rommel's army is concentrated..."
Click here to read about the women who spied for the Nazis during the Second World War.
Click here to read more articles about W.W. II espionage.
"They're career women, housewives, professionals, factory hands, debutantes. They've taught school, modeled, supported themselves, as secretaries, salesgirls, mechanics. Single and married, white and colored, between the ages of 21 and 45, they're corresponding with a beau, in Ireland, a husband Australia, or the 'folks back home' in Flatbush. But varied as their background may be, they've enlisted in the Women's Army Auxiliary Corps (WAAC) with a common purpose: to get behind America's fighting men and help win a lasting peace."
"When well-versed in army-administrative methods, the WAAC will cause the transfer of 450 enlisted men to combat areas each week. It realizes full-well its responsibility and has dedicated itself to the idea that the Women's Army Auxiliary Corps will prove itself equal to the opportunity."
"The Women's Army Corps (WAC), first organized as an auxiliary May 14, 1942, became 'regular army' a little more than a year later...They were secretaries and stenographers for generals. They operated switchboards which kept communications alive throughout the European theater of operations...Their keen eyes and quick fingers made them expert as parachute riggers. They became weather experts [charting the aerial routes for the long-range bombers of the U.S. Eighth Air Force]."
140,000 women served as WACs.
"Like other Army and Navy personnel, the members of the Women's Army Corps have coined their own slanguage. If you hear a WAC say:"
"I'm off on an orchid hunt, kids - and no PFC. My night maneuvers are gonna be with a varsity crewman."
-you'll know what she means after you've studied this [attached] glossary."