"It matters not that we're fighting a war on, under and over all the seas and on half the continents of the earth. Uncle Sam is determined that there shall be be no new army of 'forgotten men' to make a mockery of all the things for which we are now fighting...The Farm Security Administration [has been] detailed to look out for migratory defense workers - the kind who can't find a place to live in overcrowded war-boom towns"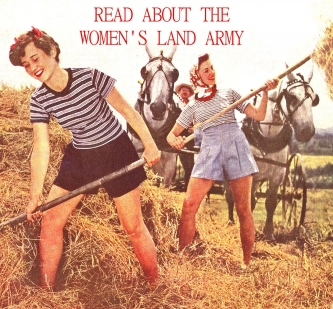 Click here to read about the effects that the Great Depression had on the clothes we wore...
This 1947 Collier's article, "Heartless Harvest" by Howard Whitman makes clear the sad story of migrant agricultural laborers who picked the fruits and vegetables for the Americans of the Forties:
"A new crop of Okies, estimated in the millions, is wandering about the country, following the crops they pick. To get their story the author traveled 9,000 miles through 17 states, toiling in the fields. Here he describes working and living conditions you wouldn't believe could be tolerated in America today."
Click here to read about child labor exploitation during the Second World War...