- from Amazon:
In December of 1949 Generalissimo Chiang Kai-Shek's anti-communist forces retreated to the island of Formosa (Taiwan).
Seasoned Washington journalist Felix Morley (1894 – 1982) discussed the complicated issues involved in the diplomatic recognition of Communist China:
"All the obvious arguments are against recognition. The Red regime in China has imprisoned our official representatives, confiscated American property, flouted and insulted us in a dozen different ways."
"But in recent years we have mixed up diplomatic recognition and moral approval. The absurd result is that we recognize Russia and not Spain, and are at present opposed to recognizing China even though we fear that may be cutting off our nose to spite Stalin's face."
The years 1927 through 1947 has largely been remembered as a victorious era for the Chinese Nationalists in their struggle against the Communist rebels under Mao Zedong (1893 – 1976). However, following Mao's 1947 retreat to Manchuria and the subsequent training and reforms that took place within his army, the Nationalist Chinese troops began to feel the humiliation of defeat until they made good their "strategic withdrawal" to Formosa (ie. Taiwan), where they have remained ever since.
This single page article goes into greater detain outlining the chronology of events.
Generalissimo Chiang Kai-Shek stepped up to the plate and answered nine questions that were put to him by COLLIER'S editor Henry La Cossitt, concerning the future of democracy in China.
The review of J.O.P. Bland's "China: The Pity of It" which was written by Henry Kittredge Norton: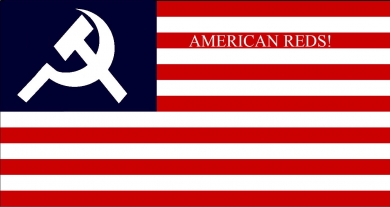 "Mr. Bland (1863 – 1945) has known his China for a third of a century and he is convinced that if that unhappy country has moved at all in the last three decades, it has moved backwards...Without relieving the Chinese of their share of the responsibility in the premises, the half-baked liberalism of the west - by which is meant Great Britain and the United States for the most part -is found to be the chief cause of expanding disaster in China..."
Available at Amazon: China - The Pity Of It
Attached is a 1927 American magazine article that reported on the Soviet influence taking place in China. Attention is paid to the activities of a young Soviet named Karl Berngardovich Radek (born Karol Sobelsohn: 1885 - 1939):
"Russia has been the only country to assist the Nationalist China movement to which they all hope to devote their lives. Men who believe in the 'dictatorship of the proletariat' have furnished much of the brain-power that has organized, directed and articulated the Chinese popular uprising in it's successful Northern drive...As far as foreign culture is concerned, China is still much more deeply steeped in American and British idealism than in those of modern Russia"