An excerpt from a longer article written by an eyewitness concerning the atrocities that took place in 1927 Nanking as the victorious Nationalists forces entered the city. Reference is made to the bombarding of that city by both British and American gunboats.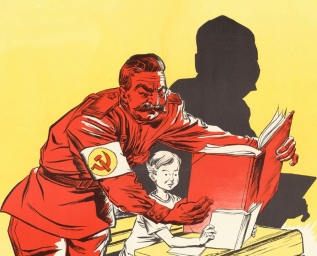 Click here to read about the 1937 sacking of Nanking.
A dispatch from the old China watcher Lewis S. Gannett was printed in the left-leaning American magazine, THE NATION:
"All China has been won to half the Nationalist program - that which is directed to the reestablishment of national independence. The fundamental conflict between 'moderates' and 'extremists' is, I think, between short-sighted men who think that the Nationalist passion can subside without causing fundamental changes in China's social fabric, and those who recognize the inevitability of industrialization in China and are determined that their country shall not pass through all the miserable phases of capitalistic industrialism which created a disinherited proletariat in the West."
An interview with Zhang Zuolin (1873 – 1928), the Chinese warlord who oversaw Manchuria and much of North China during the last fifteen years of his life. The article was written by the old China-based correspondent Randall Gould.
"Marshall Zhang, drawn to Peking from his native Mukden 'to cooperate with the foreign ministers in saving China from Bolshevism', talks in terms of nations but continues to think in terms of provinces. Anyone who has spent half an hour with him knows this. The Strong Man of Mukden has improved his propaganda vocabulary but he is using the same old brain - shrewd, keen, but sharply limited."
A magazine article about a political leader who is considered the founder of modern China: Sun Yat-sen (1866 – 1925):
"The return of Sun Yat-sen to power in South China is much more than a mere personal triumph, who are assured by his adherents, who say that it is 'a sign of the times which merits the thoughtful consideration of the Great Powers in their roles of guardians of the Far East."
A 1941 magazine article by Delbert Johnson that reported on the unprecedented success of Chinese Industrial Cooperatives during the earliest period of the Japanese occupation:
"Industrial cooperation in China, which was no more than a paper plan three years ago, today is a nation-wide movement that has cast a blight upon Japan's economic aspirations in Asia and is providing the people of China a new means of salvation against aggression."
"The plan for the Indusco movement came into being during the dark days of the spring and summer of of 1938...Seemingly, China was doomed to economic strangulation if not to military defeat. But a handful of Chinese and foreign "visionaries' thought otherwise. They knew that time, area and population all would work to China's advantage in any prolonged struggle."