With the exception of the attached piece, there is no magazine article in existence that illustrated so clearly the soul-piercing pain that descended upon the city of New York when the word got around that President Franklin Delano Roosevelt had died. YANK correspondent Bill Davidson walked from one neighborhood to the next recording much of what he saw:
"Nowhere was grief so open as in the poorest districts of the city. In Old St. Patrick's in the heart of the Italian district on the lower East Side, bowed, shabby figures came and went, and by the day after the President died hundreds of candles burned in front of the altar. 'Never' a priest said 'have so many candles burned in this church'."
"A woman clasped her 8-year-old son and said, 'Not in my lifetime or in yours will we again see such a man.'"
Here is the recollection of FDR by a woman who worked closely with the man for nearly thirty five years as political colleague, state governor appointee and Labor Secretary: Francis Perkins (1880 - 1965).
Secretary Perkins and President Roosevelt were a vital team when it came to crafting many of the labor laws that are still enforced today. Click here to read a 1937 magazine article about the creation of the first minimum wage laws...
A printable paragraph from the 1936 pages of ART DIGEST explaining the aesthetic tastes of President Franklin Delano Roosevelt and his art collection.
This article is about the diplomatic relationship that was maintained between the United States and Imperial Japan during the earliest months of the FDR administration.
A segment from a longer article regarding the 1944 presidential election and the widespread disillusionment held by many Black voters regarding the failings of FDR and his administration: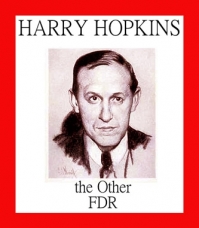 "...the Negro vote, about two million strong, is shifting back into the Republican column."
The report is largely based upon the observations of one HARPER'S MAGAZINE correspondent named Earl Brown.
The group that advised FDR on all matters involving the African-American community was popularly known as "the Black Brain Trust"...
The attached article was written by Dr. George Gallup (1901 – 1984), the pioneering American pollster and founder of the Institute of Public Opinion. Gallup's article reveals some surprising information about American voters and their thoughts concerning FDR's 1940 bid for re-election against Wendell Willkie (1892 – 1944):
"The poll gave Wilkie eight sure states and he carried ten. It gave Roosevelt a maximum of 472 electoral votes and he received 449... It was most emphatically not a blanket vote of confidence in the domestic program of the New Deal per se..."