"There is a new girl out at MGM in Culver City named Esther Williams (1921 - 2013), who is a cross between Lana Turner and a seal...Miss Williams happens to be that fortunate thing known as 'a knockout' - in looks and one of the greatest swimmers in the world."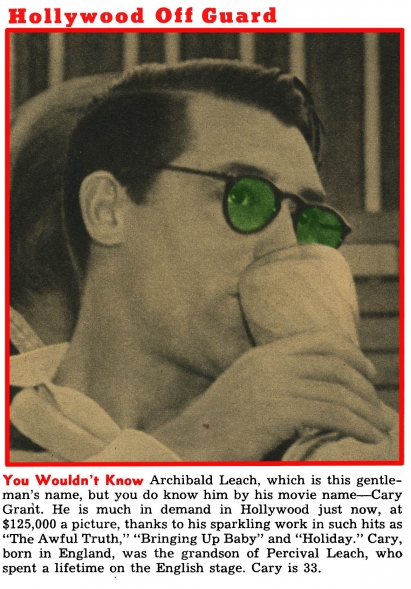 Click here to read about Marilyn Monroe and watch a terrific documentary about her life.
Among all the many lovelies who resided in the Hollywood of 1940, the wide-awake editors of PIC MAGAZINE singled-out Lucille Ball (1911 – 1989) as the one to watch:
"Barring accidents, Lucille Ball tomorrow will occupy the spot now disputed by Carol Lombard, Joan Crawford and Ginger Rogers - as First Lady of Hollywood. Lucille deserves to get it and she has what it takes to get there. The red-headed ex-chorus girl has talent, ability looks, personality and willingness to take every punishment on her way up."
This is one of the first profiles of Hollywood beauty and former child star Natalie Wood (1938 – 1981).
The journalist went into some details explaining how she was discovered at the age of five by the director Irving Pichel (1891 – 1954) and how it all steadily snowballed into eighteen years of semi-steady work that provided her with a invaluable Hollywood education (and subsequently creating a thoroughly out-of-control teenager).
"At sixteen, Natalie co-starred with the late James Dean in "Rebel Without a Cause", and the resulting Dean hysteria swept her forward with him... She cannot bear to be alone. She is full of reasonless fears. Of airplanes. Of snakes. Of swimming in the ocean."

The Coronet entertainment writer was quite correct when he identified Sidney Poitier (1927 - 2022) as the first actor of African descent to earn beaucoup bucks and achieve leading-man status in dramatic rolls in Hollywood. Born and raised in the Bahamas, Poitier's predecessors in the film colony were many, but they were all song and dance men. The attached column clearly outlines what made Poitier such an actor apart.
This is a three page PHOTOPLAY MAGAZINE profile of method actor Marlon Brando (1924 – 2004) regarding the first eight years of his fame. Much of the column space is devoted to Brando's friendship with Harry Belafonte and all the boyish pranks and general carousing that the two enjoyed during their (thankfully) brief salad days.
"Now at work on his first American motion picture [since arriving in Hollywood], the glossily rotund Hitchcock, whose gelatinous appearance and jocose manner belie his sinister intent, and who brightly eyes all comers with a sort of controlled effervescence, happily declares that his first Hollywood opus will surpass anything he has yet done to keep an audience poised on the edges of its chairs."
Click here to read about Marilyn Monroe and watch a terrific documentary about her life.