Immigration History Film Clips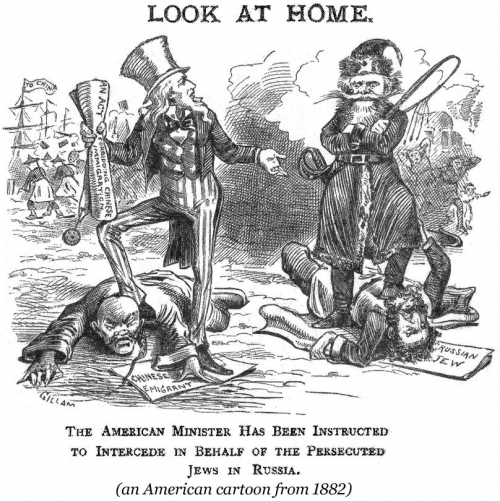 "The measure is not intended as a basis for permanent immigration policy, but simply as an emergency" injunction" to halt immigration until Congress... can determine the policy it wishes to adopt"
A single column from 1921 reported on a proposal before the U.S. Congress to drastically reduce the numbers of immigrants who were entering the United States at that time.
The bill passed.
A brief notice from the 1930 Census reporting on that percentage of the United States population that was born on foreign shores. Within the confines of this small paragraph some details were provided as to how many arrived prior to 1900, how many between 1901 and 1910; 1911 and 1919; 1920 and 1930. Additional information appears concerning the assorted racial make-up of these new American and how many of them originated from both quota and non-quota nations.

MORE ARTICLES >>> PAGE: * 1 * 2 * 3 * 4 *

5

*