The Nazis - American Fascism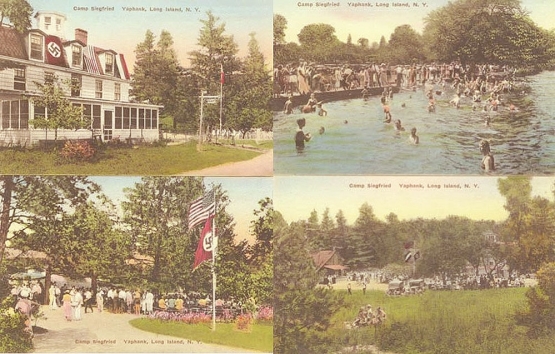 Sabotage, The Secret War Against America (Harper, 1942), is as exciting as a Hitchcock movie. It is also a tragic story, for it is the factual , documented narrative of the years when this country was the happy hunting ground for our enemies, foreign and domestic."
Click here toread about the Canadian Bund.
Johannes Kroeger, ex-leader of the German-American Bund was picked up by the FBI in the Fall of 1942 for espionage. Employed as a bus driver on Long Island, New York, Kroeger would regularly carry the employees of the Republic Aviation Company to and from work. When pressed for details, the FBI remarked:
"Workers in aviation plants talk too much."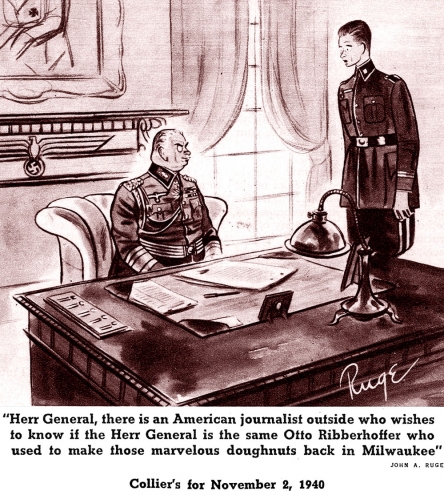 MORE ARTICLES >>> PAGE: * 1 * 2 *

3

*