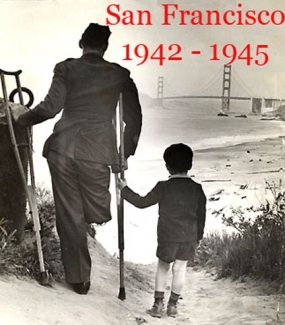 Command Decision, the World War II novel by William Wister Haines (1908 – 1989), was written from the point of view of a general officer and the Allied effort to destroy the Nazi jet fighters before the Luftwaffe could muster the initiative and get the upper hand; the novel was based upon the author's own wartime experiences serving with the American 8th Air Force in Europe during the Second World War. Haines enjoyed much critical and popular success when the book was released; a 1947 Broadway production ran for 409 performances and a film adaptation premiered in 1948 starring Clark Gable (who also served in the 8th Air Force).
Click here to read the 1947 book review of a William Saroyan war novel.
Appearing in the Beverly Hills literary rag, "Rob Wagner's Script" was the 1947 review of The Butterfly by James M. Cain (1892 – 1977):
"I have not read Cain's older books to confirm this impression, but offhand I would say that 'The Butterfly' is second to 'The Postman Always Rings Twice', among his longer things, as an exhibition of his peculiar talents...This work concerns itself with incest. Technically, no incest is committed, but a marriage is made and consummated between two people, one of whom supposes that she is the other's daughter..."
From Amazon: The Butterfly
Dramatist and author William Saroyan (1908 - 1981) treated the readers of '47 MAGAZINE with a number of his anecdotes concerning his close wartime friendship with W.W. II photographer Robert Capa.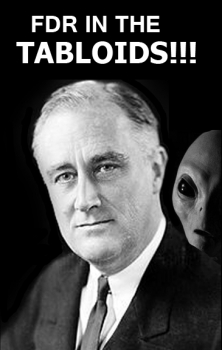 They all involve alcohol.
Click here to read an anecdote about Robert Capa during the Spanish Civil War.
Here is a salute to the poet Carl Sandburg (1878 – 1967) written by Louis Untermeyer (1885 – 1977) marking the occasion of Sandburg's biography of Abraham Lincoln:
"At 70 Sandburg is the voice of the common man, and it is only natural that his biography of Abraham Lincoln should express for all time the spirit of that uncommon man who was the common denominator of humanity."
All Quiet On The Western Front by Erich Maria Remarque topped the U.S. bestseller list for all of 1929 and it was due in no small part to enthusiastic book reviews like the one we've posted here that must have numbered in the thousands throughout all of North America:
"Here is a book about the war of such extraordinary purity and force that, reading it, one seems actually never to have read of the wear before. Numberless books have been written that present the stark, physical horrors of the war in quite as full detail as "All Quiet on the Western Front, but their effects have been nullified by one's perception of the intent to shock. Many others have given us a more complete, more literary rendition of war as it strikes full upon the nerves of sensitive and intelligent men. Nothing could be less academic than Herr Remarque's book; but nothing could be more vivid."
From Amazon: All Quiet on the Western Front