ALL QUIET ON THE WESTERN FRONT by Erich Maria Remarque topped the U.S. bestseller list for all of 1929 and it was due in no small part to enthusiastic book reviews like the one we've posted here that must have numbered in the thousands throughout all of North America: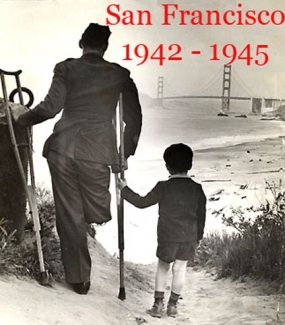 "Here is a book about the war of such extraordinary purity and force that, reading it, one seems actually never to have read of the wear before. Numberless books have been written that present the stark, physical horrors of the war in quite as full detail as "All Quiet on the Western Front, but their effects have been nullified by one's perception of the intent to shock. Many others have given us a more complete, more literary rendition of war as it strikes full upon the nerves of sensitive and intelligent men. Nothing could be less academic than Herr Remarque's book; but nothing could be more vivid."
From Amazon: All Quiet on the Western Front
A 1948 review of The Naked and the Dead by Norman Mailer (1923 – 2007) is attached herein, lavishly furnished with a lengthy passage quoted from the novel.
"Far and away one of the best books to come out of World War II, "The Naked and the Dead" suffers from the best-seller complex of over-loading its guns with sex...There is too, a wordiness in the writing that crops up now and then despite the chiseled quality of the dialogue, despite the subtle weaving in the fabric of each character's psychology."
"Norman Mailer is a Brooklynite with a Harvard degree in engineering, an ex-GI rifleman from Leyte, Luzon and Japan, ex-usher, ex-soda jerk, baker, cook, clerk, aerial photographer expert. His writing has the virtue of honesty together with a forthright simplicity that is at first glance deceiving, so easily does it flow."
The 1947 review of William Saroyan's
(1908 - 1981) war novel, "The Adventures of Wesley Jackson":
"What makes the novel good is what makes Saroyan good. In this case his wonderful satires on army life, wangling , and the weird fauns of his private universe. What makes it bad is the overdose of soliloquies, hymns and plain mutterings on love, death life and the appeasement of divine wrath by means of scapegoat."
The accidental death of T.E. Lawrence (1888 – 1935) triggered an event within the publishing world that was much discussed in all quarters: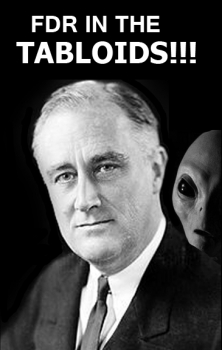 "THE SATURDAY REVIEW of LITERATURE, weekly guide-post for the literati, last week scooped the world with an air-tight exclusive story that was scheduled to be front page news fourteen years hence. The editorial coup was a review of Thomas Edward Lawrence's (Lawrence of Arabia) final book, The Mint
, which by the terms of his will was not to be made known to the world until 1950."
A review of Christopher Isherwood's (1906 - 1986) semi-autobiographical novel, "The Memorial", which was placed in post-World War I Britain:
"The plot of Memorial
can be discussed very briefly: it doesn't have one. It doesn't need one. It is entirely fascinating, not a dramatic sequence of events, but an increasingly intimate understanding of a state of affairs...The book proceeds, not forward in time, but inward by layers. Isherwood has a wonderful gift of getting inside people."
Edith Sitwell (1887 – 1964) had appeared on the literary horizon some fourteen years before this profile was read in the American press and by 1927 all concerned seemed to have decided that she had attained a respectable level of notoriety and was worthy of being labeled "famous":
"Miss Sitwell is described by THE SKETCH (London) as 'an author who dislikes simplicity, morris-dancing, a sense of humor, and every kind of sport except reviewer-baiting.'"