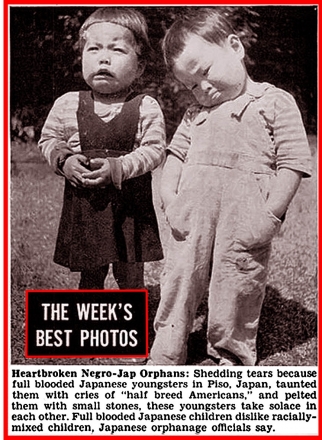 "Should I sacrifice my life to live half American?' Will things be better for the next generation [of colored Americans] in the peace to follow? 'Would it be demanding too much to demand full citizenship rights in ex- change for the sacrificing of my life?"
Wishing to avoid some of the taint of racism that characterized the American military during the First World war, Republican Senator William Barbour (1888 - 1943) announced that he intended to introduce an amendment to the 1940 conscription legislation that would open all branches of the U.S. Military to everyone regardless of skin color. The article goes on to list all the various branches that practiced racial discrimination.
During the winter of 1942, Private Harry Carpenter, U.S Army, made a big honking mistake when he decided to declare that the current war was "a white man's war". Arrested by the MPs and carted-off to stand before Magistrate Thomas O'Hara, Carpenter found that he had reaped the whirlwind: he was charged with treason against the United States.
"Much has been written and much more whispered about relations between American Negro soldiers and white girls in Britain and elsewhere. To get at the facts, Newsweek assigned William Wilson of its London bureau to a candid review of the subject. His findings , largely from the standpoint of the Negro soldiers themselves [are as follow]."
- from Amazon:
What a thoroughly outrageous article this is! In my experience reading news pieces from both world wars I have never once come across one in which the journalist pinpoints a particular fighting unit and labels it as substandard - but that is exactly what happens in this article about the all-black 92nd Division. Previously, I never thought such a thing would ever happen with a censored press that sought to preserve the morale of both soldiers and home front - but I was wrong.
"The government, endeavoring to meet the problem by raising the economic stature of the Negro, create committees, change regulations. The Army admits Negro candidates for officer training to the same schools as whites. It is training Negro pilots for the Air Corps. Negro officers will command Negro troops. The Navy opens new types of service for the Negro in the Marine Corps, the Coast Guard, inshore establishments, Navy yards and construction crews."