Artist Gilbert Wilson conducted this interview with American socialist cartoonist Art Young (1866 – 1943) which appeared in DIRECTION MAGAZINE during the summer of 1938. In the fullness of time, Art Young has come to be recognized as something of a demi-god in the American poison pen pantheon of graphic satirists and no study of Twentieth Century political cartoons is complete without him:
"Art Young has never adopted the policy of tearing into his foe (which is capitalism) with tooth and claw. It simply isn't his way. He just isn't capable of hating anyone or anything badly enough to get that angry."
"Isn't it rather the duty of a good radical, as Lenin said, 'Patiently to explain'?"
The following STAGE MAGAZINE article by American playwright Clare Boothe (Clare Boothe Luce 1903 – 1987) appeared in print shortly after the successful opening of her play, "The Women":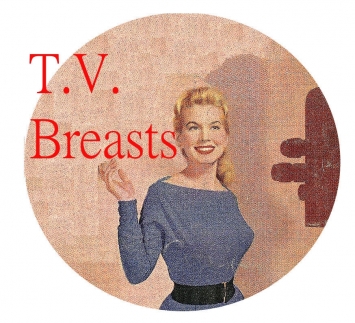 "Of course, writing plays wasn't exactly a flash of genius. I mean I am shewed in spots...But inspiration or calculation, it was frightfully lucky that I hit on writing plays, wasn't it? And it was so wonderfully fortunate that quite a lot of people that I'd met socially on Park Avenue, at very exclusive parties, people like cowboys, cooks, manicurists, nurses, hat-check girls, fitters, exchorines, declasses countesses, Westport intellectuals, Hollywood producers Southern girls and radical columnists, gave me such lovely material to write about."
Click here to read about feminine conversations overheard in the best New York nightclubs of 1937.
Noël Coward (1899 – 1973) "was simply the best all-rounder of the theatrical, literary and musical worlds of the 20th century. He invented the concept of celebrity and was the essence of chic in the Jazz Age of the 20s and 30s. His debonair looks and stylishly groomed appearance made him the icon of 'the Bright Young Things' that inhabited the world of The Ivy, The Savoy and The Ritz. No one is totally sure when and why it happened but following his success in the 1930s he was called 'The Master', a nickname of honor that indicated the level of his talent and achievement in so many of the entertainment arts." -so say the old salts at NoelCoward.net, and they should know because they have a good deal more time to think about him than we do.
The attached article was no doubt written by one of his many groupies for a swank American theater magazine following the successful New York premiere of his play "Design for Living":
Elsa Maxwell kept the party going during the Great Depression...
The attached profile of playwright Lillian Hellman (1905 – 1984) is accompanied by a rare photo of the thirty-four year old American writer, snapped shortly after the opening of her play, "The Little Foxes":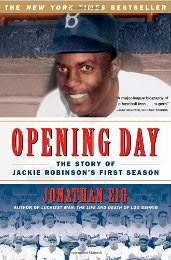 "Four seasons ago when 'The Children's Hour' was produced, that labeling which is the destiny of every important new playwright began. "Second Ibsen"..."American Strindberg"..."1934 Chekhov"...the rumors ran. In this finest example of Miss Hellman's highly individual contribution to the current theater, the Ibsen heritage seems most likely to win out."
In 1945 Hellman wrote about much of what she had seen on the W.W. II Soviet front; click here to read it
A YANK MAGAZINE interview with the recently demobilized Jackie Robinson (1919 – 1972), who at the time was about to embark on one of the most glorious baseball careers a man could ever wish for. Largely remembered as the one who "broke the baseball color barrier", he proved to not only be a superb athlete and a good sportsman, but a valued member of the Civil Rights Movement who, among other contributions, is remembered for clearing the path so that other African-American athletes could advance to the major leagues. He was awarded many prizes before retiring from baseball in 1957. This interview centers on Robinson's non-professional days in sports; his football injury at Pasadena Junior College, basketball at UCLA, his days with the Kansas City Monarchs and a brief period as an officer in the 761st Tank Battalion.
A 1951 article about the Negro Baseball League can be read here
Click here to read a 1954 article about Willie Mays.
NEW YORKER theater critic, columnist, actor and Algonquin wit Robert Benchley (1889 – 1945) was interviewed for STAGE MAGAZINE and photographed by theater shutter-bug Ben Pinchot:
"Sometimes he writes digests of the news which The NEW YORKER calls "The Wayward Press" and signs them Guy Fawkes for some quaint reason..."