Four years after Pearl Harbor, the editors of the Japanese newspaper Asahi gazed out of the windows from their offices and saw the charred remains of their enemy-occupied homeland and recognized that they'd made a fatal mistake:
"We once more refresh our horror at the colossal crime committed and are filled with a solemn sense of reflection and self-reproach..."
"On Tuesday, August 28 (Tokyo time), the Japs got their first taste of the ignominy of surrender... The occupation forces were ordered to go ashore much as they regularly did in amphibious operations - with full combat equipment and battle dress, across beaches and onto docks. No chances were to be taken."
As the American occupation forces began to pour in and spread throughout the cities and countryside of Japan, both occupied and occupier slowly get to learn of the other. The cordial attitude of the Japanese leads General MacArthur to conclude that the military presence need not be as large as he had once believed:
"Curious and awed, increasingly friendly Japanese flocked to watch what they called the 'race of giants' at work."
"Lt. General Masahuro Homma, who ordered the Bataan Death March, today strode proudly to his death before an American Firing squad."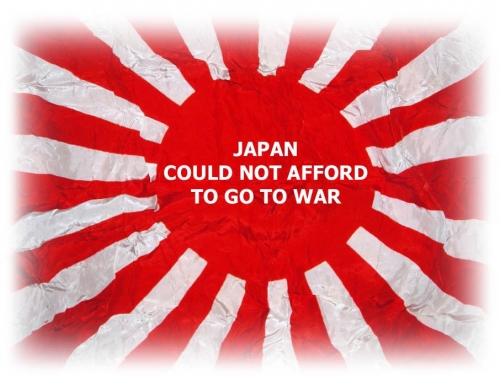 "[His] execution was carried out secretly... Homma stood stiffly before a post, eight inches square and six feet in height, and faced the firing squad composed of U.S. officers and enlisted men."
During the August of 1945, C.C. Beall (1892 – 1970), popular commercial illustrator of the Forties, was dispatched by Collier's to illustrate the surrender of the Imperial Japanese Empire on the decks of the battleship Missouri - and to draw-up whatever else caught his fancy on mainland Japan. Much of his account concerns his search for food and suitable lodgings.
The attached article is about the governance of General Douglas MacArthur (1880 – 1964) over conquered Japan following the close of World War II and was written half way through the American occupation period by the well-respected American journalist George Creel (1876 - 1953). The article clarifies what regime change meant for post-war Japan and the roll that MacArthur's creed and character played in the process.
Click here to read about the 1918 portrait of General MacArthur painted by Joseph Cummings Chase.