A brief explanation as to what General Lee had in mind when he invaded the North in the Summer of 1863, why he chose a route through the Shenandoah and Cumberland valleys, where his army was actually headed and what the South had intended to gain if the campaign had been successful.
From Amazon:
Lee's Real Plan at Gettysburg
In his Civil War memoir
Confederate General John B. Gordon (1832 – 1904) recalled leading the spearhead of Lee's army through Gettysburg and on to the towns of York and Wrightsville on June 28th, 1863. While his procession was entering York a young girl ran up to him and handed him a large bouquet of flowers, which served to camouflage a letter from a Southern spy.
Click here to read more about Civil War espionage.
"The enemy was driven through Gettysburg with heavy loss, including about 5,000 prisoners and several pieces of artillery. He retired to a high range of his hills south and east of the town. The attack was not pressed that afternoon, the enemy's force being unknown, and it being considered advisable to await the arrival of of the rest of our troops."
For Jefferson Davis and his confederates, the double disasters of Gettysburg and Vicksburg that came with the summer of 1863 spelled doom for the Rebel cause. Writing in his diary during those canicular days was Confederate General Josiah Gorgas (1818 – 1883) who succinctly summarized the meaning of these two major defeats:
"Events have succeeded one another with disastrous rapidity. One brief month ago we were apparently at the point of success. Lee was in Pennsylvania, threatening Harrisburg, and even Philadelphia... Today absolute ruin seems to be our portion. The Confederacy totters to its destruction."
An account of the inconclusive first day at Gettysburg: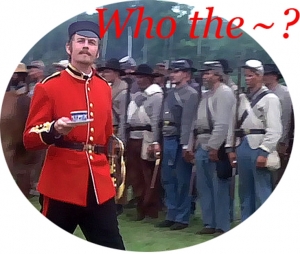 "The two armies converge on Gettysburg - The men of Heth's division, leading the Confederate advance across the mountain, reached Cashtown on June 29. Pettigrew's brigade was sent on to Gettysburg the following day to obtain supplies, but upon reaching the ridge a mile west of the town, they observed a column of Union cavalry approaching..."
Click here to read a Confederate perspective of the first day at Gettysburg.
It was on the first day at Gettysburg that the Confederates made a terrible mistake. Read about it here.
An article that looks back at some of the lost opportunities squandered by both armies, wondering if the outcome might have been different had their importance been recognized and properly exploited.
"At Gettysburg, the heat broke at last, and rain fell on July 4. As doctors and ambulances moved onto the scene, neither retreating Confederates nor jubilant Northerners recognized the great issue that had been decided on that field. Only a few sensed that the twilight of the Confederacy had come."
Read an article about how Victorian fashion saved a life during the Civil War.