In this study concerning the religions of the United States during the mid-to-late period of the Second World War, it was revealed that there were a total of 256 religious bodies in the country; of this 13 reported a membership numbering in excess of one million followers. All-in, there were 72,492,669 who were members of one faith or another:
Catholics:................................... 23,419,791
Methodists:............................... 8,046,129
Baptists:..................................... 5,667,926
All the Protestant denominations added up to 41,943,104. The Jewish congregations clocked-in at 4,641,184.
The oldest known creed in Christendom, the Apostles' Creed is a faithful summary of what Christians believe and holds an unparalleled level of doctrinal authority, beginning with the statement, "I believe in God." Those simple words contain the basis of the entire Christian faith. This article examines how the creed came to be written.
THE BOOK of ACTS has a fourfold structure, as the faith spreads outwards from Israel to the Hellenist fringe, to the Gentiles and to Rome. Paul's own mission repeats a pattern four times. The whole book is cyclical, with a sequence of nine steps in each stage. Each section moves from a descent of the Spirit to a death and resurrection. And behind the pattern of the New Testament story is the pattern of the Old Testament.
The credited source for the attached article was a Christian cleric in Baku by the name of Pastor von Bergmann, who, having lived among the "Mohammedans" for some time, had gained a unique understanding as to their creed: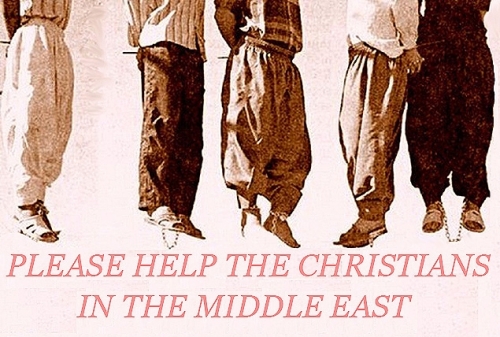 "But, by the rejection of the great grace of God through Mohamed, Christians and all other unbelievers have become such gross criminals that their lives have no worth or value whatever...It is a terrible sin to regard the Christians as equal to a Mohammedan or to consider them entitled to any rights over against the latter."
An article about the Muslim opinion concerning colonialism can be read here...
For the stat-minded among us who study the religions of New York City, this short magazine article from 1933 will illustrate how the various faiths were represented numerically in New York's Sing Sing Prison:
"One Buddhist and two [Muslims] were received within the gray walls of Sing Sing during the last fiscal year."
"During the same period the doors of the great prison closed behind 855 Catholics, 518 Protestants, 177 Hebrews, twenty Christian Scientists and eight of no religion at all."
Click here to see a 1938 photo essay about life in Sing Sing Prison.
Click here to read more old magazine articles about religion.