Accompanied by a German political cartoon that more than implied that army generals do not belong in God's heaven, this article is a digest of a number of articles from Germany that thought carefully about a speech given by Kaiser Wilhelm, in which the sovereign opined:
"He who is not a good Christian is not a good man, nor a good Prussian soldier, and he cannot possibly fulfill the duty of a soldier in the Prussian army."
The Teutonic press corps rightfully pointed out that Jews had been serving in that army since 1812, and had been recognized as a patriotic and reliable pool of recruits.
Many and myriad are the reasons Roman Catholics and Protestants worship differently - one of them is the idolization of the Virgin Mary. This article from 1897 outlines the reasoning behind this uniquely Roman Catholic brand of piety that emphasizes the Virgin Mary while numerous other Christian faiths have long held that this extracurricular devotion merely serves to upstage Christ and His message. The column is composed of numerous passages from an open letter written by Pope Leo XIII (1878 – 1903) clarifying the need for the Catholics to understand the importance of the Virgin Mary:
"From all eternity He chose her to become the mother of the Word who was to clothe Himself in human flesh..."
A report from "The Literary Digest" revealed that only one man out of every nine attended Sunday services with any regularity in 1929. The article quotes one wounded clergymen who predicted doom for the American culture as a whole, and interviewed an assorted number of church-goers of the male variety who offered a number sound reasons to attend weekly services, none of them having anything to do with the Gospels. However 317 out of 320 interviewed all concurred that their participation helps them attain "a sense of the presence of God" in their lives.
Click here to read an article from 1900 about why men dislike going to church.
The well-loved Christian author Helen Walker Homan wrote this very charming essay about Saint Peter:
"Saint Peter knows that the very fact that he, of all the Apostles, has been the most frequent subject of jokes by mankind, is only an added proof that he has been the most beloved of mankind."
Princess Lucien Murat (1876 - 1951?), a well-traveled member of the French nobility, pieced the attached profile together from her own memory of the man as well as relying upon the reminiscences of various assorted fops and poseurs associated with the court of Czar Nicholas II.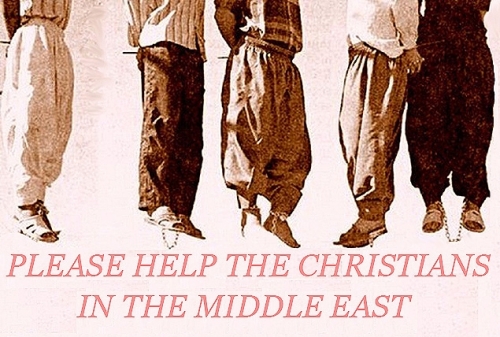 "A lady of high rank told me that Rasputin had expressed to her his mystical belief in himself in the following words:"
"'Within me is a particle of the Supreme Being. By intercession one can be saved. To be saved, one must be blended with me, corporeally and spiritually.'"
"One of the most extraordinary as well as one of the most successful impostors who ever made religion a cloak for ambition, sensuality, and vice, was removed from earth in the assassination of the Russian monk Gregory Rasputin."