A second and far more thorough book review of My Story, by German General Erich von Ludendorff (1865 - 1937).
"When the bitterness of these days has passed, historians will very likely classify Ludendorff as first among the military geniuses of his time. But his 'own story' will have importance principally because of certain sidelights it casts upon his motives and psychology."
A shorter review of Ludendorff's memoir can be read here.
Click here to read about Ludendorff's association with Hitler.
A large part of the American publicity machine has always involved the creation of a memoir; attached herein is The Literary Digest review of the World War One memoir of American war hero Sergeant Alvin York (1887 - 1964): Sergeant York and His People.
To read an account of Sergeant York's deification in Gotham, click HERE.
Click here to read about the regrets of the American invalids from W.W. I.
A book review from Britain's controlled press of "Friends of France". Printed in 1917, the book was a collection of memoirs by the members of the Field Service of the American Ambulance.
Click here to read about the Norton-Harjes Ambulance Corps.
Saturday Review's Emerson G. Taylor reviewed two World War I books: Baron Fritz by Dante scholar Karl Federn, which he liked, and No Hard Feelings, by Medal of Honor recipient John Lewis Barkley, which he did not: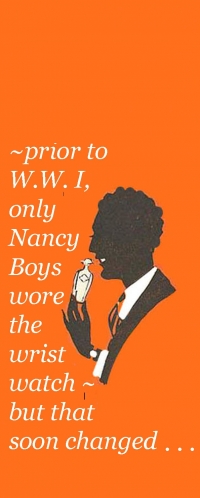 "In this week's other narrative of soldier's life, John Lewis Barkley, late Corporal, K Company, 4th United States Infantry, tells the world that he and his gang were exceedingly tough 'hombres', that, in the Second Battle of the Marne and in the Meuse Argonne operations, he killed a vast number of bloodthirsty Germans with his trusty rifle, by serving a machine-gun, or with a pistol and a knife, that he was profusely decorated, was always in the fore-front of duty and danger, and spent a furlough in Paris with Marie...Ho-hum."
"Under the French Flag" is a W.W. I memoir by M. Macdonald in which the author tells the story of an Englishman who chose to sign up for the French Army due to their lax recruiting regulations which provided for the enlistment of men as old as fifty years of age. The reviewer believed the author recounted some interesting scenes of early-war France and French barracks life.
Click here to read articles about W.W. I poetry.
Reviewed herein is the W.W. memoir of General von Josef Graf Sturgkh (1859 - 1916) memoir recalling his days in Berlin serving as the Austrian Army delegate to the German military's "Great Headquarters" (1915 - 1916):
"Graf Sturgkh drops several hints about the very heavy losses incurred by the Germans in the very first weeks of the war..."