Writer Paul Gerard Smith (1894 – 1968) was a U.S. Marine in World War I and in 1938, when he saw that another war with Germany was simmering on the the front burner he put a Fresh ribbon of ink in the typewriter and wrote this editorial which he titled, An Open Letter to Boys of Military Age. His column is a cautionary tale advising the young men of his day to make their decisions thoughtfully before committing themselves to such a dangerous undertaking as war. Smith advised youth to examine the causes for the war, verify whose commercial interests will be served in victory and only if -
"you find that America and the future of America is threatened - then go and kick Hell of the enemy, and God be with you."
Click here to read an article about the German veterans of W.W. I.
CLICK HERE... to read one man's account of his struggle with shell shock...
Added to the growing pile of reviews that attempted to sort out all the various explanations as to why the war went so badly for practically all the nations involved was this 1920 article that presented a clear description of the 1914 drive on Paris as well as the disaster that was the Gallipoli campaign.
The books reviewed were penned by two of the war's principal players: The March on Paris by General Alexander Von Kluck (1846-1934) and Gallipoli Diary by General Sir Ian Hamilton (1853-1957).
"The story of the German onrush and it's memorable check can now be pieced together with accuracy. It tallies with the account of General Sir Frederick Maurice. We now know that the Germans failed through want of General Staff control, through inadequate "intelligence", above all, through striking at two fronts at the same time."
The book reviewer for The New Republic, by Sidney B. Fay, summed-up his reading of the dethroned Crown Prince's (1882 - 1951) post-war memoir in this way:
"This is a remarkable book in at least three respects: it's literary cleverness, it's revelation of a new Crown Prince chastened by adversity, and it's vivid pictures of men and events."
Surprisingly, a British magazine published a terribly dry and unsympathetic review of My Memoirs by Kaiser Welhelm II (1859 - 1941).
Click here to read what the Kaiser thought of Adolf Hitler.
The well respected arts journal, THE DIAL, published a very brief notice reviewing the post-war memoir, My Memoirs, by Admiral Alfred Von Tirpitz (1849-1930). The Dial reviewer found the Von Tirpitz' memoir interesting as a psychological study: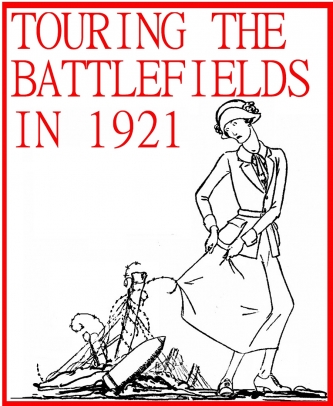 "My Memoirs, by Grand Admiral von Tirpitz is one of those elaborate vindications which carry the authentic conviction of guilt...If Germany was really, as the Grand Admiral estimates, a sheep in wolf's clothing, a few more memoirs like this will leave no regret about her fate."
Read an article about the many faults of the German Navy during the Second World War...
Attached is a review of Von Ludendorff's memoir entitled My Own Story" as it appeared in a much admired journal of the arts.
"'Ludendorff's Own Story' by Erich Friedrich Von Ludendorff gives a G.H.Q. view of the war from August 1914 to November 1918. It has a certain quality of forthrightness which makes its fallacies and mistakes apparent to the reader even when they escape the author. Ludendorff's thesis is that the war was lost because the the army at home had not another Ludendorff to direct it..."
In 1920 the representatives from the victorious nations who convened at Versailles demanded that Kaiser Wilhelm, General Ludendorff and an assortment of various other big shots be handed over for trial - click here to read about it.
A longer review of Ludendorff's memoir from The Nation can be read here.
Click here to read about Ludendorff's association with Hitler.