Father Francis P. Duffy (1874 - 1932) was the well-loved regimental chaplain for the illustrious, old New York infantry regiment known as "the Fighting 69th".
Next time you find yourself walking near Times Square in New York City, you'll see a statue erected in his memory situated behind a statue of the popular songster who composed Over There - George M. Cohan (1878 - 1942). These memorials will be found at Broadway and 7th Avenue (between 46th & 47th streets). Both men knew the neighborhood well - to Cohan it was known as the "Theater District" while Duffy knew it as "Hell's Kitchen", and it was his parish.
The Bookman reviewed Duffy's memoir
as "a book which carries A.E.F. readers back to lousy, old French barns, to chilly, soupy Argonne mud and, at last, to a wintry Rhineland...".
You can can read more about Father Duffy's war here...
Click here to read articles about W.W. I poetry.
Fritz Arno Wagner (1894 - 1958) is best remembered as a pioneering cinematographer from the earliest days of the German film industry, however before he could gain the experiences necessary to become the director of photography for such films as "Nosferatu", and "Westfront" he had to first fulfill his obligations to the Kaiser. This article is an account of his brief stint in the Hussars (ie. lancers) that he gave to the editor's of "Leslie's Illustrated Weekly Newspaper". Although the article only covers his training period, it does give the reader a sense of what life was like for an enlisted man serving in one of highly prized regiments in the Imperial German Army.
It is believed that this magazine article was written during his days with Pathe News in New York.
Click here to read about the U.S. Navy railroad artillery of W.W. I.
A single paragraph review of Sir Philip Gibbs' (1877 - 1962) book, More That Must Be Told. The book was written as a sequel to his previous volume which cataloged the many blunders and assorted outrages of the Great War, Now It Can Be Told (1920). The reviewer wrote:
Click here to read about the new rules for warfare that were written as a result of the First World War - none of them pertain to the use of poison gas or submarines.
American journalist Frederick Palmer (1873 - 1958) began his career as a correspondent covering the Greco-Turkish War (1896 - 1897); by the time the First World War flared up his stock was at it's very peak and and was selected by the British Government to serve as the sole American reporter to cover the efforts of the B.E.F.. In the Spring of 1917, when the U.S. entered the war, Palmer was recruited by the American Army to serve as the press liaison officer for General Pershing. A good deal of Palmer's experiences can be gleaned from this article, which was written as a review of his wartime memoirs, The Folly of Nations (1921).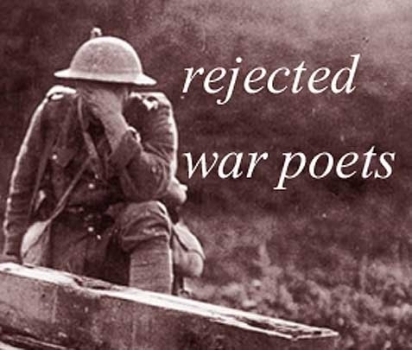 Another Frederick Palmer article can be read here...
Dial editor Robert Morss Lovett compared and contrasted two very different First World War memoirs in this article: America in France, by Frederick Palmer (1873 - 1958) and Floyd Gibbons' (1887 - 1939) And They Thought We Wouldn't Fight.
A look at What Price Glory? and Journey's End and the new spirit that created these dramas.
"When R.C. Sheriff, nearly ten years after the Armistice, sat down to write an easy play for the amateurs of his boat club, he seems to have had no fixed notion as to what a play ought to be. The script of Journey's End shows a complete absence of strain..."
Click here to read an additional article concerning Journeys End.