Although this article is illustrated with imagery depicting American men and Japanese women appearing to genuinely be enjoying one another's company, the accompanying text says something quite different. The article centers on the observations of the woman who heads the YWCA in Japan who insists that the vulgar Americans stationed in that country are coercing Japanese women to become prostitutes. The journalist then goes into some detail as to what a big business prostitution in Japan has become and how many illegitimate births have resulted.
The reforms that were imposed upon Occupied Japan in the Forties and Fifties did not simply come in the form of death sentences for war criminals - but additionally the Japanese came to know the rights and protections that are guaranteed to All Americans under the United States Constitution. For the first time ever Japanese women were permitted to vote, unions were legalized and equality under the law was mandated. This small notice concerned the overthrow of the feudal laws that governed the Japanese tenant farmers.
There was one thing the Japanese hated more than being defeated and occupied by the "Gai-jin" (the Japanese slur for Whites) and that was when their daughters began bedding their tormentors and baring their young. Tremendous shame was brought on these women, and their families. This article is about the Amerasian babies who were placed in a special orphanage designed just for them.
How did all of this come to pass? Click here to find out...
War correspondent George Burns reported on the momentous day when the American Army came to arrest the former Prime Minister of Imperial Japan, General Hideko Tojo (1884 - 1948). Tojo served as Japan's Prime Minister between 1941 and 1944 and is remembered for having ordered the attack on the American naval installation at Pearl Harbor, as well as the invasions of many other Western outposts in the Pacific. Judged as incompetent by the Emperor, he was removed from office in the summer of 1944.
This article describes the efforts of Lt. Jack Wilpers who is credited for prolonging the life of Tojo after his amateur suicide attempt and seeing to it that the man kept his date with the hangman. Nominated for the Bronze Star, he was decorated in 2010: read THE WASHINGTON POST article.
Standing before the judges who made up the 11-nation war crimes tribunal in occupied Tokyo, General Hideko Tojo, among 19 other Japanese wartime leaders, put on the show of his life: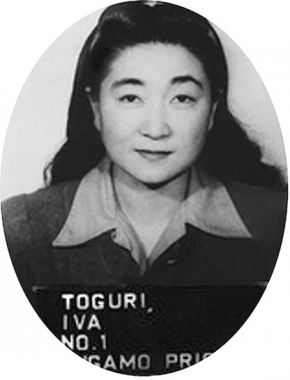 "Without hesitation, Tojo accepted full blame for plunging Japan into war. But it was, he insisted, a 'defensive' war, and 'in no manner a violation of international law..'"