During the Jazz Age, there were a number of opinion pieces published concerning the general feeling of malaise and disillusionment that was experienced throughout most of the Western nations. In this article, written by a well known Protestant theologian of the time, it is stated that a new day has come to America - one that shows itself with a blatant disrespect for law and order.
"Our most obvious lawlessness is the breaking of the prohibition laws... The shame of the present situation is that the law is not being chiefly outraged by poor people; it is mainly the men of means, prestige and influence, who ought to know better. Obviously there has been a breakdown of authority in the state and the rise of a rampant and selfish individualism."
This is an informative read that was written during the closing months of "the Noble Experiment" by one of New York's most admired crime reporters, Joseph Driscoll. The article is composed of numerous profiles of mob bosses both famous and forgotten from numerous cities throughout the nation.
"[These] personality sketches constitute a roll-call, a memorial service for the men of direct action, the gentleman of the rackets, who prospered under prohibition and who (we hope) may not be with us much longer, certainly not in the same old style and the same old stand... "
An Al Capone article can be read here...
One decade into Prohibition, the editors of THE LITERARY DIGEST polled numerous states in an effort to understand the law's standing within the nation.
A reminiscence by screen writer, artist and all-around literary misfit Rob Wagner (1872 - 1942) as he recalled the bad old days of 1918, when he was hoodwinked into believing that the widespread prohibition of alcohol would help achieve an Allied victory in World War I. When the war ended and time passed, he noticed how the Noble Experiment was evolving into something quite different, and how it was altering not only his friends and neighbors, but American culture as a whole.
"Before Prohibition, the average business or professional man, never dreamed of drinking spirits during the working day...Now, however, a full grown man with the sparkle in his eye of a naughty sophomore, will meet you on Spring Street at eleven in the morning, slap you on the back, and ask you to duck up to his office where he will uncork his forbidden treasure..."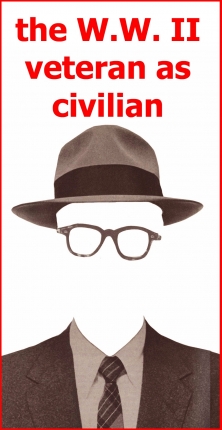 It stands to reason that when one addictive drug disappears, the users will seek another drug to serve as a substitute - and although Wikipedia stated that drug addiction rose 44.6% throughout the course of Prohibition, this 1922 article reported that (at least for the first three years of the law) narcotics use remained at it's pre-1919 levels.
Written some eighteen years after the event, here is a reminiscence of the worst day in Prohibition history: the St. Valentine's Day Massacre.