By 1927 it was common knowledge to every Chicago-based journalist that any reporter who wrote truthfully or seemed in any way outraged by the business practices of Al Capone - and others of his ilk, was likely to be found face down in Lake Michigan. The writer who penned this piece probably had that fact in mind while sitting at the typewriter; it is not an apology for the Chicago gangsters, it simply implies that they are established, the police are complicit - so get used to it. The writer then begins to explain how the bootlegging and distribution business operated - some of the up-and-coming hoods of the day must have been gratified to read that there was plenty of room for advancement within each organization.
A history of Chicago vaudeville can be read here...
A reminiscence by screen writer, artist and all-around literary misfit Rob Wagner (1872 - 1942) as he recalled the bad old days of 1918, when he was hoodwinked into believing that the widespread prohibition of alcohol would help achieve an Allied victory in World War I. When the war ended and time passed, he noticed how the Noble Experiment was evolving into something quite different, and how it was altering not only his friends and neighbors, but American culture as a whole.
"Before Prohibition, the average business or professional man, never dreamed of drinking spirits during the working day...Now, however, a full grown man with the sparkle in his eye of a naughty sophomore, will meet you on Spring Street at eleven in the morning, slap you on the back, and ask you to duck up to his office where he will uncork his forbidden treasure..."
It stands to reason that when one addictive drug disappears, the users will seek another drug to serve as a substitute - and although Wikipedia stated that drug addiction rose 44.6% throughout the course of Prohibition, this 1922 article reported that (at least for the first three years of the law) narcotics use remained at it's pre-1919 levels.
Written some eighteen years after the event, here is a reminiscence of the worst day in Prohibition history: the St. Valentine's Day Massacre.
When the four brothers La Montagne were arrested for violating the Volstead Act in 1922, the social butterflies of New York society were shocked; not simply because some of their own had been roughed-up by the police, but shocked because they had no idea as to where they were to acquire their illegal hooch in the future.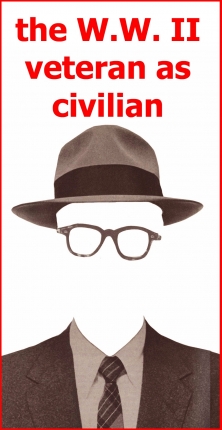 "The plea for leniency made by several well-known lawyers, on the grounds of social prominence of the accused, was 'pitiable and foolish', in the opinion of the New York 'Globe'.
"In summing up his case...the United States District Attorney said":
"'To allow these defendants to escape with a fine, it seems to me, would...justify the belief that men of great wealth or influence or power are above the law.'"
In 1959 an eyewitness to American Prohibition recalls what life was like and what a mistake it was.