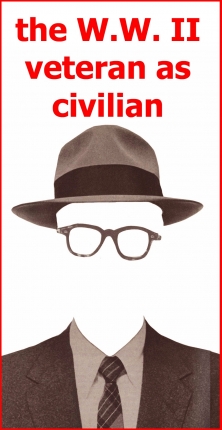 A chic (if anonymous) poet printed in a fashionable society magazine sings "farewell"to champagne and pities the poor man-about-town who must now stroll the boulevards with only lemonade on his breath.
When only a few "wet" months were left before all alcohol was banned from the United States, THE NATION reviewed the 1918 "Anti-Prohibition Manual" and the "Year Book of the United States Brewers Association" (1917) and came away with this brief, but amusing and informative history of drinking.
An outraged editorial writer opines that the prohibition of alcohol will serve to corrupt the morality of more Americans than it could possibly save. Additionally, the writer alludes to the fact that, at the time, the U.S. Congress was discussing the prohibition of tobacco, as well:
"It is coming time to write the obituary of Joy. Less than a year ago the Cheering Cup was removed from American life. Now we are told that just as soon as enough Congressmen can be intimidated, not a difficult job, the Soothing Weed is also to be extinguished."
The writer places blame more upon the apathetic American voter rather than the "grafters" in Congress.
Alderson Prison in lovely West Virginia was not simply the first Federal prison intended for women, but also the very first prison ever built on American shores to house women only; for as you might have read in this 1924 article, thousands of American women were running afoul of the law as a result of Prohibition.
When "The Noble Experiment" ended in 1933 the United Sates was a far less sober nation than it was thirteen years earlier. Organized crime was stronger than ever before, more Americans were in prison then ever before and more Americans than ever before had developed an unfortunate taste for narcotics. If prohibition was undertaken in order to awaken Americans to the glories of sobriety, it was the opposite that came to pass - Americans had become a people that reveled in drink. The writer who penned this column recognized that with the demise of Prohibition arose a culture that was eagerly buying up
"a flood of utensils, mechanisms, gadgets, devices and general accessories [that celebrated the] noble old art of public drinking..."
"What is to be said of an era which produced 'speak-easy frocks' and 'bargain day' in the Federal courts; battalions of snoopers abroad in the land, legal homicides by dry agents, sopping wet public dinners throughout the Republic and 'the man in the green hat' filling the lockers of dry statesmen in the House and Senate office buildings?...What political, sociological and emotional changes the silently resisting mass wrought. We passed from the period when only prohibitionists were regarded by the general public as respectable. We came finally to the time, within twelve years, when the reverse was true."