Prohibition History Film Clips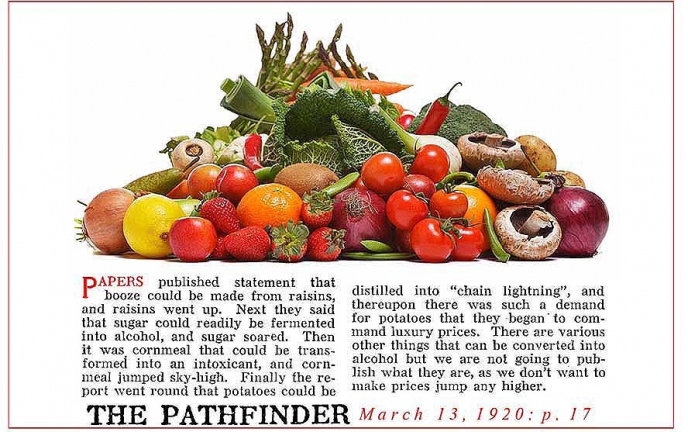 "Tobacco is not food. It is a drug. A healthy human being can get along without it. One who has never used it is better off, his health has a surer foundation and his life expectancy is greater than in the case of one who is a habitual user."
The cautionary paragraph posted above was written in the early Twenties, and this article points out that the health advocates of the that era were not delusional or ill-informed in matters involving tobacco and health care. Tobacco's ability to harm was understood so well that an effort was afoot in the U.S. Congress to make the weed illegal. Needless to say, that effort did not get very far.
In the 1950s, some people questioned whether cigarettes were truly dangerous - click here to read about it...
Some ninety-eight years ago, as it is also true this day, many people living outside the borders of the United States had a laugh, from time-to-time, concerning America's commonly held belief that they are an idealistic people whose motives are not always driven by self-interest; this is a broad topic and sound arguments can be made on both sides as to whether it is true or not. The British thinker Bertrand Russel (1872 - 1970; Nobel Prize for Literature, 1950) had some thoughts on the matter and in an address made to a number of assembled Americans he submitted that, in his view, Prohibition was not a 'noble experiment' which sought to inspire all Americans to lead a righteous life, but rather a gross perversion of Christian doctrine.
Two years before the Prohibition Amendment would be passed, the New York State Superintendent of the Anti-Saloon League, William H. Anderson (1874 - 1959), wrote this piece defending a draft of the amendment that was, at that time, sitting before Congress.
Four months into "the Noble Experiment" of Prohibition, three respected British Writers, Hilaire Belloc, G K. Chesterton and Solomon Eagle all sound-off on American Prohibition.
To be sure, there were complications with the prohibition of alcohol in the United States. While American clergy debated with government concerning the issue of sacraments involving wine, one enterprising restaurateur took advantage of the fact that the law, as it was originally written, only involved alcoholic beverages and decided to offer an inebriate in the form of a jelly sandwich.
The "Dry" forces in Washington, who vigorously patted themselves on the back for having been able to get the Eighteenth Amendment through Congress in December of 1917, wanted the law to take effect sooner than the amendment had mandated. Shortly after the signing of the Armistice, they rallied their members on the Hill and launched a piece of legislation through Congress called the Emergency Agricultural Appropriations Bill:
"President Wilson signs the Emergency Agricultural Appropriations Bill, whose rider provides for national prohibition from July 1 next until the American Army is demobilized."

MORE ARTICLES >>> PAGE: * 1 * 2 * 3 * 4 * 5 *

6

* 7 * 8 * > NEXT