An interview with Izzy Einstein (Isidor Einstein, 1880 – 1938): Prohibition agent and master of disguise: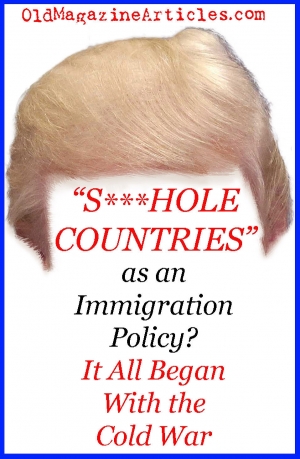 "A day with Izzy would make a chameleon blush for lack of variation..."
"He prepared himself to move in high, low and medium circles - on the excellent theory that the taste for liquor and the desire to sell it are no respecters of persons - and in all those circles he has since been whirling with rapidity and a quick-change adeptness."
From Amazon: Prohibition Agent No. 1 by Izzy Einstein
Since the earliest days of World War I, the European combatant nations made some adjustments in regard to the sale of alcohol and the hours in which pubs could operate. When the U.S. entered the war in April of 1917, Congress decided that they had better do the same - but they were far more harsh on the topic - closing bars entirely and outlawing all wines and spirits - except for their use in religious sacraments. In the attached article journalist gathered data from various newspapers that were located in states that were already dry in order to study how the experiment was proceeding.
Seeing that much of the momentum to prohibit the national sale, distribution and consumption of wine and spirits originated with a hardy chunk of the observant Christian community, the Reverend John Cole McKim decided to weigh in on the topic. McKim tended to believe that:
"Christ, being divine and consequently infallible, could not have erred. Since it is well known that Christ used wine Himself and gave it to others..."
He further opined:
"But to vote what one regards as a natural right shall be declared forever illegal, is cowardly, un-American, and un-Christian."
Alfred Charles William Harmsworth, 1st Viscount Northcliffe (1865 - 1922) was an influential soul back in the day who owned a string of widely-read newspapers. Just months prior to his death, he spent some time stateside and drew some conclusions regarding American Prohibition which were noteworthy:
"While in our midst he made up his mind about Prohibition. In his opinion it is a failure... His reasons seem to be that he saw plenty of liquor everywhere he was entertained; that Prohibition encourages hypocrisy in the vision of the law, and that he did not like it anyhow... But America has taken it's stand and will stick to it."
By the time this short notice was seen on page one of THE STARS and STRIPES during the Spring of 1918, the political momentum was clearly on the side of the Prohibition advocates and the voters of many states had elected to go dry long before the Congress had decided to amend the Constitution. The 1918 election in New York between Wets and Drys was a close one and the eyes of the nation were watching. The headline read:
"PROHIBITION RACE NOW NECK AND NECK: TWENTY NEW YORK CITIES DRY AND NINETEEN WET..."
The deciding and unknown factor was the women of New York, who were permitted to vote in municipal elections.
On the same day that it was announced that the state of Georgia was going to prohibit alcohol a full year and a half prior to the Congressional measure, a bill died in the state legislature that would have prohibited all alcohol substitutes that had caffeine, as well (Georgia, you'll recall is the home of the Coca-Cola Company):
"In an effort to force the "bone-dry" majority of the House to the greatest extreme, Representative Stark of Jackson, Friday offered an amendment which would have barred all substitutes for liquor, all patent medicines, and soft drinks containing caffeine."