This is a report on the 1939 government-sponsored medical outreach program for "California's Grapes of Wrath migrants":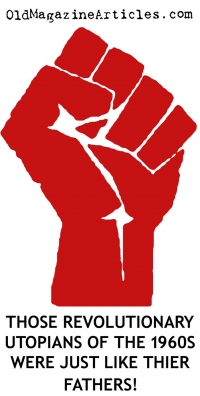 "The counties of San Joaquin Valley have well organized health departments... [Migrants] are entitled to drugs, special diets, eyeglasses and appliances if authorized by the medical director. Since many patients are in need not so much of medicines than of food, the Association may pay a medical grocery bill just as it pays the druggist. It also provides school lunches and nursery meals."
More on migrant laborers can be read here...
In the Summer of 1938 the New Deal administration turned its attention to the Southern States in an effort to solve the poverty that had long afflicted the region and was especially keen during the Great Depression:
"The War Between the States freed the slaves, but it did not free the South. Old plantations were broken up. Pressed to meet mortgages, farmers leased part of their farms to tenants. Cheap [African-American] labor remained and children were pressed into service on the Southern fields. Cotton and low labor costs stayed in the South."
Read about FDR's African-American advisers here...
During the summer of 1937 the U.S. Census Bureau released the data that was compiled by it's business department concerning the payrolls dolled out by the nation's wealthiest industries in 1935. The information gleaned from these payrolls indicated which were the five richest counties in the country based on personal income. These small municipalities could be found in two Eastern states, two Mid-Western states and one Western state.
Jump ahead to our own time and you'll learn how much the game has changed: today the top five wealthiest counties in the United States are all located in the Maryland and Virginia Suburbs that lie just outside the District of Columbia!
Sadly, this is a story that has been duplicated numerous times throughout the United Kingdom, the Soviet Union, Red China, Vietnam, Canada and every other nation where the people have entrusted their health care to a faceless bureaucracy. It was a pathetic anecdote that was adored by FDR's critics.
More about New Deal spending can be read here...