This article sums up the income data that was collected by the U.S. Department of Commerce and published in June of 1937. The report stated that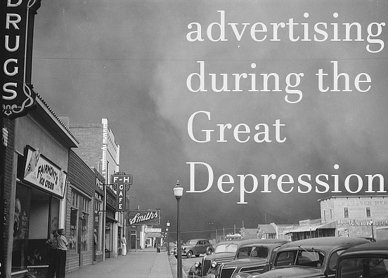 "The national income increased in 1936 by a larger amount, absolutely and relatively, than in 1935. Income produced rose to 63.8 billion dollars, an increase of 8.8 billion dollars, an increase over the 1935 total."
A chart has been provided.
"...since the Depression began one out of every six banks has failed, one out of every forty-five hospitals has closed, one out of every twenty-two business and industrial concerns has become bankrupt..."
- for those living in the digital age, the quote posted above is simply another mildly interesting, stale line from American history - but when those words were written in 1932 it meant for those who read it that there world was falling apart. So much of what they were taught to believe in was collapsing before their very eyes and as a result they felt a need to know God - and know Him they did; half way through 1932 "churches and other religious bodies showed a total net gain of 929,252 members thirteen years of age or over - one of the largest gains ever recorded - and the total membership, thirteen years or more of age, reached the record figure of 50,037,209."
Click here to read about the American South during the Great Depression.
By August of 1932, the Great Depression had finally caught up with the American automobile industry:
"For the first time in history auto production has fallen off. Last year's output was 700,000 cars [fewer than the number produced just two years earlier.]"
The research has shown that between the Fall of 1929 and 1932 American automobile manufacturing had decreased by 70%.
"I am opposed to wage reductions" - a statement made by President Roosevelt at a February press conference in 1938, compelled both economists and industrialists to ejaculate numerous multisyllabic words on the matter. In light of the fact that magazine editors are wage earners, the majority of selected quotes side with FDR.
This is President Herbert Hoover's recollection as to how his administration addressed the mass demonstrations of W.W. I veterans in need of relief. It is very different from the version recalled in high school history books in that Hoover stated that the order to burn the Anacostia shacks came from General MacArthur, not him.
Attached is a small excerpt from the PATHFINDER review of Eugene Lyons' 1948 book, "Our Unknown Ex-President" (1948). The author outlined the various measures taken by the Hoover administration during the earliest years of the Great Depression in hopes that the flood waters would subside:
"He fought for banking reform laws, appropriations for public works, home-loan banks to protect farms and residences. He asked for millions for relief to be administered by state and local organizations... A Democratic Congress refused to heed his suggestions."