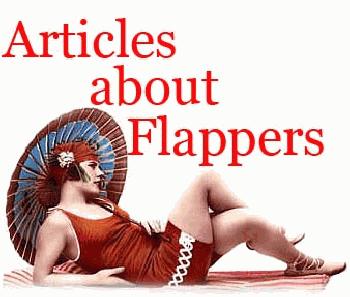 Eight months before the Congress passed the Glass–Steagall Act (aka the Banking Act of 1933) this unsigned editorial appeared in a Washington-based news magazine pointing out that the economic downturn in the country had created a need for such legislation.
Click here to read another 1932 article about the banks.
Perhaps it was the practice of magazine editors during the Great Depression to instruct their reporters to find hope where none existed; that must have been the case for this article. The unnamed journalist who wrote this slender column reported on a few rare cases involving real jobs with real salaries being offered to recent graduates; the reporter wished to believe that this was a sign that the end was nigh - but these few jobs were flukes. The author saw economic growth where there really wasn't any at all, however he certainly made the case for its existence. The title link posted above leads to a passage from FDR's Folly: How Roosevelt and His New Deal Prolonged the Great Depression
by Jim Powell that explains the true situation that existed in 1937, when unemployment stood at 20 percent by Summer.
This photo-essay tells the story of the radical elements within the United States during the later period of the Great Depression - all of them were directed and financed by Georgi Dimitrov (1882 - 1949) in far-off Moscow. The leaders of the American Communist Party USA (CPUSA) were William Z. Foster, Earl Browder, and Ella Reeve Bloor.
Click here to learn how thoroughly the FBI had infiltrated the CPUSA.
Click here to read about the blackmail and extortion tactics that American Communists used in Hollywood during the Great Depression...
Was former Vice-President Henry Wallace a dirty Red?
From Amazon: Demagogues in the Depression: American Radicals and the Union Party, 1932-1936,
This article starts out discussing that during the Great Depression communism was beginning to appeal to a small number of unlikely Americans of the country club variety; by the fifth page, however, it heats up considerably when the subject turns to the number of communists who are charged with the instruction of American youth:
"Although no accurate statistics on the subject are available, surveys and various reports indicate that there are 150,000 enthusiastic, thinking young Communists in the public schools and state universities of the United States today. Not nearly that many men are enrolled in the American Army. And the figure is a minimum - some estimates place the scholastic communists at 250,000."
The favorite newspaper among American communists was THE DAILY WORKER - read about it here...
This short column refers to the growth of the U.S. deficit that was bloated during the Hoover Administration (1929 - 1933) - which up to that time was the largest ever incurred during peace time. When FDR assumed the mantel of the Presidency, it would grow considerably larger.
Click here to read an article about 1930s government spending.