Many of the back-handed dealings that would be addressed in John Steinbeck's 1939 novel, "The Grapes of Wrath" are illustrated in the attached photo-essay titled, "Slavery in America". This article is about the cruel world of the Deep South that existed in the Twenties and Thirties. It was an agrarian fiefdom where generations of White planters and factory owners practiced the most un-American system of exploitation and feudalism that developed and was perpetuated from the chaos wrought by the Civil War and Reconstruction. It was a nasty place where the working people of both races labored under conditions of peonage and bone-crushing poverty with no hope in sight.
Click here to read more about the American South during the Great Depression.
The columnist whose opinions are attached angrily pointed out that the first year of FDR's administration had marginalized the Congress - and further opined that Roosevelt's rhetoric clearly implied his arrogant conviction that his administration alone was the only alternative to out right revolution, and should therefore to be seen as a mandate of the people. The article lists the numerous failings of FDR's "New Deal".
CLICK HERE to read more criticism from FDR's loyal opposition...
When FDR's first term reached the half-way mark the editor of NEW OUTLOOK, Francis Walton, sat down at his typewriter and summarized the new president's record:
"It is a record of action - mostly ill-considered. It is a record of astounding failures. It is a record of abandoned experiments smilingly excused and apologized for by their perpetrator even before they were undertaken... It is a record against which natural recovery is waging a super-human struggle to reach us."
"For the country at large, per-capita realized income tumbled from $681 in 1929 to $495 in 1933... Many industries and small businesses denied even lip service to the administration's plea for maintenance of wage rates... As usual, unskilled workers had been the shock troops, followed by white-collared workers and technicians. Professional classes felt the jar a little later, as teachers and ministers' salaries were cut or fell into arrears, and the practice of other groups declined, with fees increasingly hard to collect."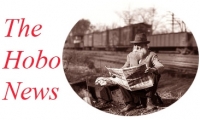 When economic opportunity disappeared from the American landscape during the Great Depression, it was replaced by numerous unheard-of options that would have been judged unthinkable in previous decades. Among these was the scheme to burn your own house down in order to collect the insurance premium check(s).
This article recorded portions of the battle on Capitol Hill that were waged between the Spring and Winter of 1937 when Congress was crafting legislation that would establish a minimum wage law for the nation's employees as well as a maximum amount of working hours they would be expected to toil before additional payments would be required. This legislation would also see to it that children were removed from the American labor force. The subject at hand is the Black-Connery Bill and it passed into law as the Fair Labor Standards Act.