We were surprised to learn that even in this multicultural era of unenforced immigration laws - the last name "Smith" still stands as the most common surname in the United States - and as of 2013 there are 2,788,558 people with this last name living today. This article points out that there is always at any given time a Smith serving in Congress (currently that duty falls on the shoulders of Representative Chris Smith, who hails from the 4th District of New Jersey). This article rambles on for seven pages with just these sort of charming factoids: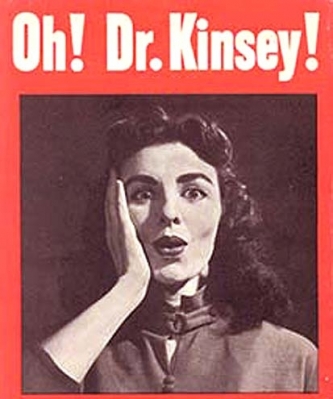 • During W.W. II there were nearly 76,000 Smiths in uniform
• Roughly eighty Smiths die in the United States every day, only to be replaced by an equal number of newborn Smiths
•A quarter of a million Smiths are arrested annually, etc., etc., etc....
"Anderson" is the twelfth most common name, read about it here...
Read about the time when the Bob Smiths of America were united...
Often decanted in barber shops is the old joke:
"There is only one thing that stops hair from falling------the floor".
Our hats are off to the scientific-community of 1914 that tried to make the above gag even more forgettable than it already was, however, the search for the cure for baldness continues into the Twenty-First Century.
Even as early as 1921 the world was noticing that in the U.S., that old Yankee mantra about "avoiding foreign entanglements" (a distortion of Washington's Farewell Address) was being updated with a disclaimer: "avoid foreign entanglements except when oil is involved".
Having put the Prussians in their place three years earlier, oil had become the new peace-time obsession for the Americans and their British ally - but it was to be the bane in their relationship: "the Anglo-American irritant" as Sydney Brooks remarked in FORTNIGHT REVIEW. With car manufacturers filling orders to placate a booming consumer market, the Brits pumped oil in Mesopotamia, the Americans in Texas while the oil companies from both locals vied for the rights to explore Latin America and the Caribbean.

When the our neighbors to the North first dipped their toe into the tepid waters of socialism, they they chose to do so with car insurance:
"A law compelling automobile operators and public schools to buy insurance from a state-owned company."
When compared to the historic events that took place on numerous other street corners in Washington D.C, the intersection of 28th and P streets barely makes the list, but the residence that stands on the north-east corner there is a twofer. The attached article explains just why the front and side fence is so unique to Washington history - and in later years the house would be purchased by Cold War diplomat Dean Acheson.