There just aren't that many funny wills around that are devised with the intention of rendering the last word in a bad marriage or to dispense petty revenge on those who remained above-ground - that is why we found these two columns so amusing.
Multiple and myriad are the clever epigrams that have been attributed to the famed Anglo-Irish playwright George Bernard Shaw (1856 – 1950) - and attached you'll find additional chestnuts to add to the list. These particular ones recall the bon mots he tossed out while prattling-on with various assorted glitterati of his day; yapers like Clare Boothe Luce, Orson Welles, Judith Anderson and tennis champ Helen Wills.
Statistically, "Anderson" is the the 12th most common surname in the United States and there are 894,704 Americans who bare this last name. The name stems from two sources: Scottish and Scandinavian. Both are derived from the Greek word Andreas, which means strong, manly or courageous.
In America today there are many Andersons high in achievement, some of them still spelling their name Andersen, who were born in Sweden, Norway or Denmark. This article broadly outlines the great and famous Andersons, the ones who have walked the halls of Congress, thrived in business, written the books, preached from the pulpits and fought the wars.
Oddly, very little column space is devoted to the infamous Andersons (ie. Confederate thug "Bloody Bill" Anderson).
The most common last name in the English speaking world (except Canada) is "Smith" - read about it...
The attached article is by novelist Richard DeWitt Miller (1910 – 1958) who assembled a number of anecdotes and first-hand accounts from people of various backgrounds who had all experienced singularly unique moments in their lives that were unworldly; happenings that could only serve as evidence that there exists a life after this one.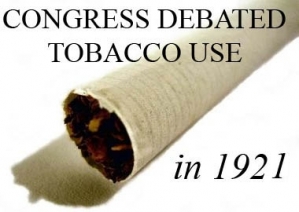 When this small piece was published there was a lot of talk concerning the blessings of the tin can. Recycling was in its infancy on the home fronts during the Second World War and tin played a big part for both the military (you can read about that here) and civilly (the home preservation of fruits and vegetables). This short article will tell you more about this helpful invention that aided in the allied victory.
Attached are the thoughts of German socialist Karl Liebknecht (1871 - 1919) concerning the matter as to why he believed the British working classes seemed so thoroughly unenthusiastic about launching a socialist rebellion in their country.