Knowing, as they did, that the Broadway composer Oscar Hammerstein II (1895 - 1960) was no slouch when it came to writing hummable tunes with snappy lyrics, hundreds of people would write to him daily seeking advice as to how they might be able to do the same (indeed, the search logs at Google indicate that this question is asked 369,000 times each month). No doubt fed-up with these never ending solicitations - Hammerstein penned this article, What Makes Songs Popular: in four pages he spewed-forth all that he knew about writing music and lyrics:
"It seems to me that the most important element in a lyric is subject matter. A song had better be about something fundamental - which is why so many songs are about love." must have been fed up with answering the hundreds of letters that he received daily begging him for tips as to how best to write songs and lyrics - he turned to the editors of '48 MAGAZINE who were happy to print his article in which answered those questions
In 1921 a Kyoto Bible school was challenged by a neighboring Buddhist temple. The confrontation did not involve the finer points of theology (not openly, anyway) but which of the two tribes was superior at baseball. It was a Hell of a game.
The uncredited foreign correspondent made it known within the opening paragraphs that the Kyoto Buddhists were irked by the spread of Christianity in that region of Japan and chose to deploy any means at their disposal to gain some sort of advantage.
Twenty-one years later a Japanese team would play an American team. Read about that game here...
There just aren't that many funny wills around that are devised with the intention of rendering the last word in a bad marriage or to dispense petty revenge on those who remained above-ground - that is why we found these two columns so amusing.
Myriad are the clever epigrams that have been attributed to the famed Anglo-Irish playwright George Bernard Shaw (1856 – 1950) - and attached you'll find additional chestnuts to add to the list. These particular ones recall the bon mots he tossed out while prattling-on with various assorted glitterati of his day; yapers like Clare Boothe Luce, Orson Welles, Judith Anderson and tennis champ Helen Wills.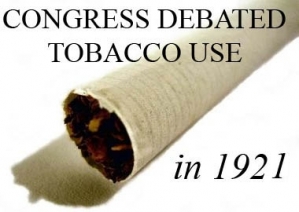 More about Shaw can be read here.
Statistically, "Anderson" is the the 12th most common surname in the United States and there are 894,704 Americans who bare this last name. The name stems from two sources: Scottish and Scandinavian. Both are derived from the Greek word Andreas, which means strong, manly or courageous.
In America today there are many Andersons high in achievement, some of them still spelling their name Andersen, who were born in Sweden, Norway or Denmark. This article broadly outlines the great and famous Andersons, the ones who have walked the halls of Congress, thrived in business, written the books, preached from the pulpits and fought the wars.
Oddly, very little column space is devoted to the infamous Andersons (ie. Confederate thug "Bloody Bill" Anderson).
The most common last name in the English speaking world (except Canada) is "Smith" - read about it...