When the diplomatic leadership in Washington began to unravel the plot that was revealed behind the Zimmerman telegram, the Wilson administration wisely concluded that the governments of Japan and Mexico were not complicit in the scheme that had been cooked-up by the Germans.
The following book review is for all of you who toss and turn all night concerning the damaged reputation that was thrust upon the British Fifth Army General Hubert Gough (1870 - 1963) as a result of the German offensive that was launched during March of 1918.
The attached essay reviews a colossal history written by a veteran of the U.S. First Infantry Division, Captain Shipley Thomas: The History of the A. E. F.
- for those who are looking for some knowledge concerning what the American Army was up to during the last six months of the War (it was bloodiest period) the review makes for a good read.
Click here to read about the high desertion rate within the U.S. Army of 1910.
Click here to read some statistical data about the American Doughboys of the First World War.
The alarming rise in shipping losses due to the increased presence of German submarines (as foretold in the Zimmermann telegram) had made the American population sit up and take notice in a way that the war had never done before. The attached four notices were printed on the front pages of an Atlanta paper one month prior to the U.S. Congress' declaration of war; each one pertains to military recruiting or the need for military equipment.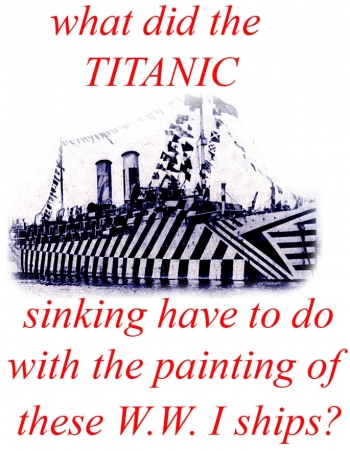 The widening of hostilities also served to outrage the Latin American republics: Guatemala would soon break off all relations with Germany and Brazil would declare war in October of that year.
Click here to read about the new rules for warfare that were written as a result of the First World War - none of them pertain to the use of poison gas or submarines.
The full text of the telegram to German Ambassador Von Eckhardt from Dr. Alfred Zimmermann outlining the plan to form a military alliance with the nation of Mexico. Should the United States declare war on Germany and Austria, Mexico, in turn, was to attack the American South-West and reclaim her lost colonies.
British fighter pilot in the Great War, Lieutenant E.M. Roberts, gave this account of the deadly game of "Boche-hunting above the clouds":
"I noticed he was going down a little, evidently for the purpose of shooting me from underneath. I was not quite sure as yet that such was really his intention; but the man was quick...he put five shots into my machine. But all of them missed me."
"I maneuvered into an offensive position as Quickly as I could, and I had my machine gun pelting him...The Hun began to spin earthward."