This 1915 article goes into great length listing the names of all the assorted European noblemen and plutocrats who fell during the first year and a half of the First World War.
"The great world conflict which broke out soon after [the murder of Archduke Ferdinand] has placed the pall of mourning over every third home in the belligerent countries of Europe... The dreadful slaughter has fallen with especial heaviness on the upper and wealthy classes..."
The writer, Charles Stolberg, also included the names of the most admired European athletes who gave their lives for king and country.
The battle of Cantigny (May 28 - 31, 1918) was America's first division sized engagement during the First World War; George Marshall would later opine that the objective was "of no strategic importance and of small tactical value". General Pershing was hellbent on eradicating from the popular memory any mention of the A.E.F.'s poor performance at Seicheprey some weeks earlier, and Cantigny was as good a battleground in which to do it as any. Assessing the battle two weeks after the Armistice, Pershing's "yes men" at the STARS AND STRIPES wrote: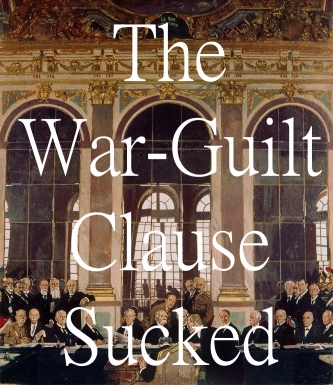 "But at Cantigny it had been taught to the world the significant lesson that the American soldier was fully equal to the soldier of any other nation on the field of battle."
An article from THE NEW REPUBLIC recognizing that 1914 marked the end of an era.
An article by Frederic Palmer concerning the progress made by the First and Second Divisions in the Marne Salient.
"Evidently, the Twenty-Sixth meant that the hand was off the collar of the dog of war, but he could only go to the end of the leash. The Twenty Sixth was to be given the leash and the full field later...When the Twenty-Sixth started to attack on the early morning of the 21st there was nothing to attack. The German was going and the Twenty-Sixth was to give chase..."
This report, filed from Switzerland, stood in stark contrast to hundreds of other articles previously published by the Allied presses that reported how regretful the Germans were for having provoked war and how economic privations were making them even more-so. This unnamed journalist insisted that the German home front that he saw in 1916 was composed of a proud and determined people who were fully prepared to see the war through to a German victory.
"In the conflict which some still persist in calling the Great War, though it was great only in size, there was so much jumble and muddle and half-hearted experiment and so little visible military skill and ingenuity that a far-seeing and keen-thinking British colonel has declared that if the nations of the earth will only use their brains, the inevitable next war will show combat so transformed and reformed that the struggle of 1914 - 1918 will seem, by comparison, little more than a clash 'between barbaric hordes...'"