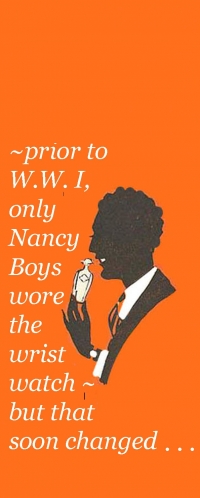 These two columns recall the structure and requirements of the Norton-Harjes Ambulance Corps and how sincerely appreciative the French were for these young American volunteers.
This is a wonderful read in which the American World War One fighter pilot Eddie Rickenbacker (1890 - 1973), recounted his experiences in France. Arriving rather late in the game (March, 1918), he quickly racked up 26 kills, a Croix de Guerre, a Distinguished Service Cross, the Legion d'Honeur and the Congressional Medal of Honor (which would not be approved and awarded to him until 1930). He was the top Ace in the American Air Service. In his later life, he would go on to become one of the founders of Continental Airlines.
"I learned pretty fast. Long practice in driving a racing-car at a hundred miles an hour or so gives first-class training in control and judging distances at high speed..."
In his later life, Rickenbacker would go on to become one of the founders of Continental Airlines.
Click here to read an article about the development of aerial reconnaissance during W.W. I.
Read what the U.S. Army psychologists had to say about courage.
Shortly after the U.S. Congress declared war against Germany, a New York City minister named Dr. John Haynes Holmes (1879 - 1964) took to his pulpit and made a series of sound remarks as to why the United States had no business participating in the European war:
"Other clergymen may pray to God for victory for our arms -- I will not. In this church, if no where else in all America, the Germans will still be included in the family of God's children. No word of hatred will be spoken against them, no evil fate will be desired upon them. I will remember the starving millions of Belgium, Servia, Poland, and Armenia, whom my countrymen may neglect for the more important business of killing Germans..."
Throughout much of World War I, the German-American war correspondent Karl Von Wiegand (1874 - 1961) reported on the goings-on within the Kaiser's Army for an American new syndicate. As "luck" would have it, he happened to be in a front line German trench when the British Army launched their enormous attack on July 1, 1916. Here is one of his earlier dispatches from the German side:
"We stood awe-stricken. Mankind, like Frankenstein, was being devoured by the monster it had created".
Sporting terms used as a metaphors for war are very common and come naturally to those who tend to think about matters military on a regular basis; yet this article uses the expression, "playing the game" more as a character trait that was unique to the British. The author, Austin Harrison, writing in 1915 (the year of "grim determination") believed that the English have always "played the game" as a matter of course; they have always maintained "good form", and yet:
"Playing the game is only half the battle in war [and]...it will be the finest game we ever have played."
Sergeant Alvin York (1887 - 1964) of the 328th Infantry Regiment, Eighty-Second Division, was one of the great heroes of the First World War. The attached four page article recalled those deeds as well as his glorious trip to New York City where he was luxuriated at the Waldorf Astoria and feted by the swells of Gotham.