This 1955 magazine article tells the story of Roberta Cowell, who was once a hard-charging R.A.F. Spitfire pilot who went by the name Robert Cowell until he decided that he would much prefer to be a woman. Today, Cowell is remembered as the first Briton to surgically change genders.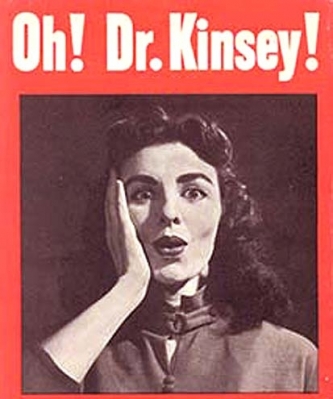 Seeing that this was written during the era of the Howdy-Doody Show, it is absent of words such as vaginoplasty, labiaplasty, breast augmentation - even the words chromosome and hormone cannot be found. What comes across clearly is that the sexual reassignment surgery was a success and the transformation from male to female was verified by two accomplished physicians of the time.
From Amazon: Roberta Cowell's Story
"Next to the recurrent hydrogen bomb headlines, reports of sex changes are becoming the most persistently startling world news. Latest U.S. case in point is Charles 'Charlotte' Mcleod [and Christine Jorgensen]. But similar stories crop up elsewhere - in Tehran, surgeons help a 16-year-old girl turn into a soldier of the Shah. In London, a dashing fighter pilot and father readjusts to life as a sophisticated lady. In Naples, a 13-year-old Adrianna becomes 'Andrew'"
"What are the facts behind these tales? How can a man become a woman, and to whom does this happen? PEOPLE TODAY herewith presents the latest authentic information about these secrecy-shrouded phenomena.
The attached article, "A Mother's Ordeal with Homosexuality" first appeared in 1955, a time when the term "gay" was not known, and the word "homosexual" was used in its place - and as you will learn, homosexual was essentially synonymous with the designations "sex offender", "Paraphilia" and "Child molester".
"The charge of homosexuality against someone, anyone, is not a light one. It requires proof, the strictest proof there is; getting it is not an easy matter."