Published four months after the World War II Japanese surrender, the YANK MAGAZINE editors saw fit to publish the happily obsolete plans for the invasion of Japan: operations CORONET and OLYMPIC.
"Whatever became of the conscientious objectors?"
"Some of the men who registered as 'conchies' with their local selective service boards have been deferred because they are working in essential jobs. About 6,890 conchies have been interned and assigned to Civilian Public Service camps in the States. A handful, just 47, live and work in camps on Puerto Rico and the Virgin Islands, the only places outside the continental limits of the States where they may serve. By act of Congress, conscientious objectors may not be sent to foreign lands, but Puerto Rico and the Virgin Islands, although overseas, are territories of the U.S."
Click here to read about the British conscientious objectors of World War I.
We have an article that pertains to the Korean War draft-dodgers but it also explains the popular methods used by the W.W. II draft-evaders, as well.
To read an article about American draft dodgers of W.W. II, click here.
This small notice from a post D-Day issue of YANK announced the capture of a German woman sniper named Myra. It is interesting to note that she was captured in civilian clothing; a male sharp-shooter would have probably been shot immediately. The popular reasoning on all sides during war stems from the fact that snipers do not take prisoners themselves, therefore why should they be afforded the privilege?
If you would like to read an article about women soldiers in W.W. I, click here.
In the years to come, he would be known as the Oscar Award winning screenwriter for A Place in the Sun
, SANDS OF IWO JIMA and OCEAN'S ELEVEN - but in 1943 Harry Brown
(1917 – 1986) was writing tongue and cheek essays like this one on the history of warfare under the nome de guerre "Artie Greengroin":
"War is a very popular pass-time of humane beings. It is fought by men, on sides, with the popular intentions of killing people of the other side. The more people get killed the more you win. That is war. Historically, war has been fought for a long time and several people have won them. Some people have been Alexander, Julius Caesar and some other people..."
The American military personnel who are wounded while fighting the terrorists in both Iraq and Afghanistan are today the beneficiaries of a field hospital system that was developed long ago in World War II, Korea and Vietnam. The mobile hospitals developed by the U.S. Army Medical Corps has evolved into a unique life-saving force that has not simply relied on a trained staff but also a fast and well-fueled transportation system. This Yank Magazine article will give the reader a good look at how the medics and doctors had to work during the second War to End All Wars: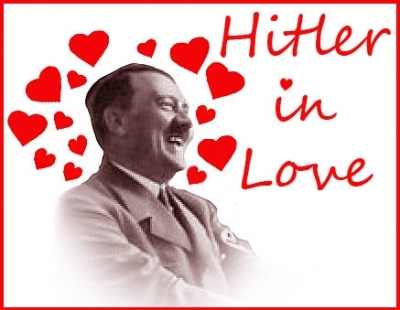 "A portable surgical hospital is a medical unit of four doctors and generally 32 enlisted men. They're supposed to work directly behind the line of battle and patch up casualties so they can be removed to an evacuation hospital. Sometimes part of the portable hospital personnel have to be removed, too."
I recommend this article primarily for it's three funny illustrations; the copy is not likely to hold your attention for too long. It concerns civilian applications for military technology, such as that era's hand-held radios that were the wonder of the period. As you will see from the illustrations, the cartoonist recognized so well that such inventions could serve as the grandfather of the cell phone and he drew people on the street and driving cars -all chatting away on their walkie-talkies. Good fun.