Written by correspondent Dave Richardson (1916 - 2005) "behind Japanese lines in Northern Burma", this article was characterized as "odds and ends from a battered diary of a footsore YANK correspondent after his first 500 miles of marching and Jap-hunting with Merrill's Marauders."
One of the most highly decorated war correspondents of World War II, Richardson is remembered as the fearless reporter who tramped across 1,000 miles of Asian jungle in order to document the U.S. Army's four-month campaign against entrenched Japanese forces - armed only with a camera, a typewriter and an M-1 carbine.
"In May 1942 Lieutenant General Joseph Warren Stilwell (1883 – 1946) made that frank statement after leading a tired, battered band of 103 officers, men and nurses on a 20-day march into India, refugees from the Allied rout in Burma... Stilwell's return to Burma is the result of two years of careful preparation in which two major projects were developed. One was a Chinese-American training center in India...The other was the Ledo Road, a supply route from India by which Allied troops moving into Northern Burma could be equipped and provisioned."
This Yank Magazine article, written just after the Channel Islands liberation, tells some of the stories of the Nazi occupation of Jersey and Guernsey Islands.
"Before the war the English Channel Islands - long known as a vacation spot for the wealthy - were wonderful places to 'get away from it all.'"
"Then the Germans came to the islands after Dunkirk, and for five years 100,000 subjects of his majesty the King were governed by 30,000 Nazi officers and their men."
Attached is a two page article concerning the basic lot of the World War Two Australian soldier: his pay, his kit, his battles and the general reputation of the Australian Imperial Forces (A.I.F.):
"...the Australian Imperial Forces who have - and are seeing action all over the world...has fought in every theater in which British forces have been engaged...They have especially distinguished themselves at El Alamein in the North African campaign and in the Papuan and New Guinea campaigns."
Four years after the Pearl Harbor attack, a Japanese newspaper editorial expressed deep regret for Japan's aggressiveness in the Second World War, click here to read about it...
This illustrated article from an obscure U.S. Army weekly states quite clearly that in light of the successful use of cavalry on the Eastern Front, the U.S. Army was once again training men to fight on horse-back. Referring to the writings of a Soviet General named O.T. Gorodoviko (a probable reference to General O.T. Gorodovikov: 1879 -1960) who had stated in an article written in an undated issue of "The Cavalry Journal", that cavalry proved effective in fighting the Nazis when deployed as mounted infantry in limited engagements. The journalist conveyed his enthusiasm that the era of the mounted man was back.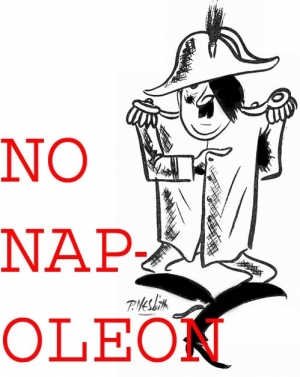 Please give us your thoughts about this article, something seems terribly fishy; did over-extended Soviet Generals have time to write for American journals? Furthermore, you might find that the accompanying photos seem deliberately out of date. The hard-charging post-debutants at OldMagazineArticles.com tend to feel that this article was a hoax intended to throw someone off the trail...
A printable list of figures regarding U.S. Army and Navy strength as tabulated for the year 1944:
"The latest figures, released last week, show that the total strength of the armed forces now comes to about 11,417,000. The House Military Affairs Committee, to which Selective Service gave this information, released it to the public without comment, but several committee members were reported to have said privately that it confirmed their suspicions that some 2,000,000 more men have been inducted than necessary."
Click here to read another article about U.S. casualties up to the year 1944.