During the late war period, leftist playwright Lillian Hellman (1905 – 1984), was twice denied permission to travel to war-torn Britain on the grounds that she had been recognized as an active communist. Yet, ironically, those same pencil-pushers in the State Department turned around a few months later and granted her a passport to visit the Soviet Union in August of 1944 - as a guest artist of VOKS, the Soviet agency that processed all international cultural exchanges. It was during this visit that she penned the attached eyewitness account of the Nazi retreat through Stalin's Russia:
"Five days of looking out of a train window into endless devastation makes you sad at first, and then numb. Here there is nothing left, and the eye gets unhappily accustomed to nothing and begins to accept it..."
Click here to read a 1939 STAGE MAGAZINE profile of this writer.
A nice piece of P.R. for the W.W. II Gyrenes:
"Since the policy limits Marine Corps personel to 20 percent of the navy, no Marine can specialize as do other service men. He must be a crack rifle and pistol shot, a saboteur, a scout familiar with jungle and city alike. He must run, walk, swim, sail, shoot, and maim better than the men he's fighting... He glories in this responsibility, as in his corp's 167-year-old reputation as nonpareil shock troops. He's never yeilded either that responsibility or reputation to his jealous friends in rough-and-ready Army and Navy units. They resent the Marine. He knows it and doesn't give a damn, cocky in the knowledge that he's relied on to pave the way for the Army's operations and to finish up the Navy's."
This is a six page photo-essay that is comprised of seventeen images (two in color) of the San Diego Marines, who are identified as the "dirtiest" and "cockiest" fighters in the nation's arsenal.
Click here to read another article about the Marines.
The three articles attached herein serve as good examples that illustrate the wide-spread curiosity found in most quarters of the United States as to who was this G.I. who kept writing "KILROY WAS HERE" on so many walls, both foreign and domestic, during the past three and a half years of war? It was not simply the returning veterans who felt a need to know, but the folks who had toiled on the home front as well.
In this article, former British Prime Minister David Lloyd George (1863 – 1945) lambasts the leaders of Britain and France for blundering their way into the Second World War having failed to cut Hitler off at the knees on any number of previous occasions: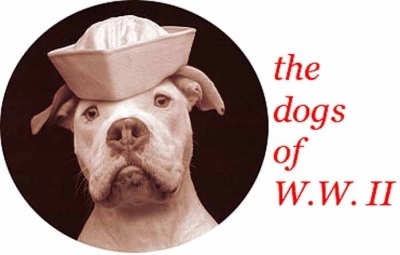 "It is just over twenty-one years ago that France and Britain signed the Armistice with Germany which brought to an end the bloodiest war in history. They are now fighting essentially the same struggle... It is no use keeping up the pretense that things are going well for the democratic cause. We are suffering not from one blunder, but from a series of incredible botcheries. It is a deplorable tale of incompetence and stupidity."
Lloyd George singled-out Chamberlain with particular contempt, while presenting his thoughts about Hitler and Mussolini, the German Blitzkrieg and Soviet neutrality
"When 22 divisions were cut off by the Russians at the gates of Stalingrad, the Nazis had to rely on air transport for contact with the surrounded troops. One mid-December day a German cargo plane was shot down on its way from the ringed divisions. The wreckage yielded some three hundred letters from doomed soldier of der Fuehrer. The Soviets selected and published a typical one:"
"It is hard to confess even to myself, but it seems to me that at Stalingrad we shall soon win ourselves to death."
Click here to read an assessment of the late-war German soldier...
A World War Two article by a young Polish guerrilla who graphically explains what it is like to kill a man, an experience he abhors:
"...then all at once he gave a shiver and relaxed, I released my grip and he fell to the ground."