Here is an article that was written on the third anniversary of the passage of the Lend-Lease Act and it lists the numerous munitions that were made available to the allied nations who signed the agreement:
"By January, 1944, $19,986,000,000 in American aid had gone out - 14 percent of our total expenditures. To the original recipients - Britain and Greece - had been added China, Russia, Latin America, the Free French and a host of smaller nations."
"The capture of the Eternal City - first Axis capital to fall to the Allies - came on the 275 day of the Italian invasion and realized the political and psychological objective of the entire campaign. Yet, for the Allied Armies, the fall of Rome was rather the beginning than the end of the job. Paced by the air forces, without a pause the troops rolled on through the city and across the Tiber in a drive aimed at smashing completely the retreating German forces."
Taking into consideration the state of Germany's military forces on land, air and sea, as well as the fragile state of the German populace after three years of steady bombardment, this 1944 NEWSWEEK MAGAZINE article concluded that Germany's end was nigh - really, really nigh:
"Thus on the face of it, Germany's situation is desperate. She is encircled by powerful nations that are allied against her. Her chance of creating dissension to split those allies is gone. She is being beaten on every front and in every phase of the fighting. Her last chance to win has disappeared."
Germany would fight on for another sixteen months.
"The Yank is not expert at deception, but he can change his plans rapidly. He is a wizard at handling machinery and he can build airfields, roads and advance bases with uncanny speed."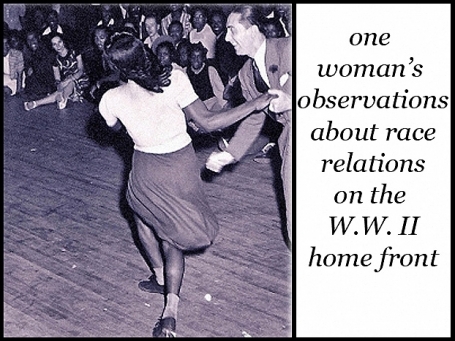 - so wrote one of the bewildered Japanese Army generals concerning his experiences with the American military in the Pacific.
Reporting by radio from the city of Moscow, the celebrated Russian poet Vera Inber (1890 - 1972) gave an account of the difficult life lived by the civilians of Leningrad when the Nazi war machine laid siege to that city between September 8, 1941 through January 27, 1944:
"I will never forget the winter of 1941 - 42, when the bread ration was 4.4 ounces daily - and nothing else but bread was issued. In those days, we would bury our dead in long ditches - common graves. To bury your dead in separate graves, you needed fourteen ounces of bread for the gravedigger and your own shovel. Otherwise, you would have to wait your turn for days and days. Children's sleighs served as hearses to the cemetery."