"The Yank is not expert at deception, but he can change his plans rapidly. He is a wizard at handling machinery and he can build airfields, roads and advance bases with uncanny speed."
- so wrote one of the bewildered Japanese Army generals concerning his experiences with the American military in the Pacific.
Reporting by radio from the city of Moscow, the celebrated Russian poet Vera Inber (1890 - 1972) gave an account of the difficult life lived by the civilians of Leningrad when the Nazi war machine laid siege to that city between September 8, 1941 through January 27, 1944:
"I will never forget the winter of 1941 - 42, when the bread ration was 4.4 ounces daily - and nothing else but bread was issued. In those days, we would bury our dead in long ditches - common graves. To bury your dead in separate graves, you needed fourteen ounces of bread for the gravedigger and your own shovel. Otherwise, you would have to wait your turn for days and days. Children's sleighs served as hearses to the cemetery."
"At the beginning of World War II, our army was a mixture of callow boys and and domesticated men. The older men were homesick for wives and children, the younger men felt themselves on the verge of an adventure they didn't quite understand. While most were unsure of themselves, their need for women was painfully apparent...There were plenty of lonely wives, too, and it soon became evident that a fair number of them were committed to the belief that continence was bad for women."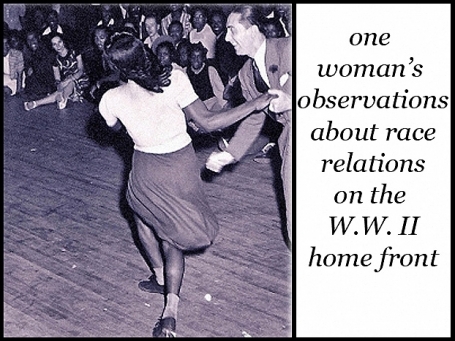 Marriage vows were one of the unsung casualties of the Second World War: by 1944 many married women who hadn't seen their drafted husbands in years began producing babies; you can read about that here...
In 1943 a woman on the home front introduced a sexual component that she believed would bring an end to the problem of industrial absenteeism - click here to read about her idea...
"A mob of French-Canadian youths surged through Montreal with skull-and-crossbones sign [that read]: "Are We Cannon fodder? Do We Want Conscription? No!" Quebec province seethed with rage at Prime Minister Mackenzie King's decision to send draftees overseas."
Their father's resisted the draft some twenty years earlier...
Shortly after Japan's attack on Pearl Harbor, British Prime Minister Winston Churchill made a solemn visit to the White House in order to plot the course of the war with FDR. The affect that the Prime Minister impressed upon the average American was profound and was soon made manifest in the form of innumerable gifts that began descending upon the White House addressed to him. An unsigned editorial in COLLIER'S MAGAZINE noticed the event and remarked:
"If we hadn't liked Mr. Churchill immensely from the moment he arrived here, none of us would have sent him anything. The size and variety of this shower of gifts are the best measure of the terrific hit he made with all kinds and conditions of Americans."