Following his tour of the war fronts, U.S. Senator Henry Cabot Lodge Jr. (1902 – 1985) put pen to paper in an attempt to express his admiration for the brave and selfless acts that Americans were performing all over the globe:
If asked to say what impressed me on my recent trip to the war theater, my answer would be: the heroic qualities displayed by our American boys. My most lasting impressions were gained in the field and in the hospitals around the globe. It is there that one sees the kind of boy America produces."
Additional praise for the American fighting man can be read here...
This article was penned by YANK correspondent Sergeant George "Slim" Aarons (1916 - 2006) concerning his travels throughout the Allied occupied portions of Tunisia in 1943. Aarons reported on the heavy presence of German military debris that could be found scattered throughout the deserts - evidence that spelled out the imminent eviction of the Germans from that continent:
"Some of these tanks lay in groups, showing how they had clustered together and fought it out to the bitter end. Other iron carcasses were alone in the desert, burned and twisted - relics of a hopeless, single-handed struggle against the Allied forces."
During the April of 1945 elements of the U.S. First Army barreled across the countryside of central Germany. Coming across the chateau outside of the Harz Mountain village of Degenershausen it must have seemed to them to be just another pretty pile of high class European rocks, just like all the other ones they'd been stumbling upon since D-Day - but they soon found that the joint was used to house many of the records of pertaining to German diplomacy between the years 1871 through 1944. This article lays bare some of the hidden details in the agreement that was struck between foreign ministers Molotov and Ribbentrop in 1939; the treaty that came to be known as the Hitler-Stalin Non-Aggression Pact.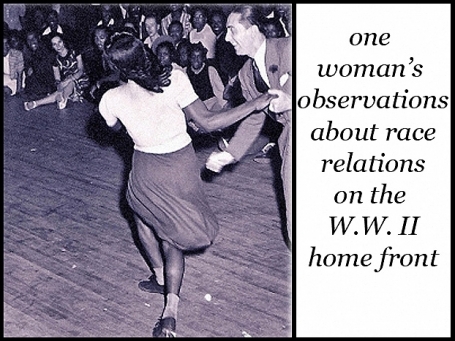 Read about the earliest post-war sightings of Hitler: 1945-1955
George F. Earle, a former Democratic Governor of Pennsylvania, recalled his days in the White House during W.W. II when a secret German delegation came around wishing to bring an end to the war. Roosevelt rejected the conditions and Earle openly chastised him for it.
Click here to read an assessment of the late-war German soldier...
During the opening months of 1941 Nazi Germany was positively drunk with power; their army seemed able to march wherever it chose and all of Europe was trembling. Foreign correspondent for the Hearst papers, H.R. Knickerbocker (1898 – 1949), pointed out that on April 29, 1941 the Axis forces had printed, what he termed, a "trial balloon" on the pages of The Japan Times Advertiser that clearly indicated the peace terms that were acceptable to them.

MORE ARTICLES >>> PAGE: * 1 * 2 * 3 *

4

* 5 * 6 * 7 * 8 * 9 * 10 * 11 * 12 * 13 * 14 * 15 * 16 * 17 * 18 * 19 * 20 * 21 * 22 * > NEXT