This is yet another excerpt from "Psychology for the Fighting Man" which addresses a grave concern that has been on the mind of all soldiers from time immemorial: "how to be brave and safe?". In simply three paragraphs the psychologists charged with answering this question actually do a pretty feeble job, but they did a fine job summing up the heavy responsibilities that the front-line G.I. had on his mind when great acts of courage were expected of him.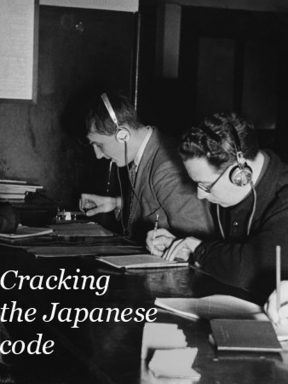 Perhaps one of the most lucid definitions of bravery was uttered by an anonymous soldier from the Second World War who offered that courage is like a bank, with a finite balance; each soldier is allowed to make a small or a large withdrawal from the account and they can do so when ever they wish, but when the account is empty they can't go to the bank any longer.
Click here to read a psychological study of fear in combat.
Four graphs from a 1947 Naval study illustrate the amount of Japanese aircraft and assorted sea faring vessels that were destroyed during the course of World War Two.
"The last flight was coming home. The planes circled through the thick mist toward the stern of the Essex-class carrier. One by one they hit the deck: Hellcats, Corsairs and EBMs, with names like 'Hydraulic Bess', 'Miss Fortune', 'Sweater Girl' and 'Kansas City Kitty'...When the air-crewmen came back from their low low-level raids, the thing they talked about most was the lack of Jap opposition."
Click here to read an interview with a Kamikaze pilot.
Until recently we always seemed to think that all those pretty British girls during the war were genuinely captivated by that unique and sincere breed of American male called the "G.I.". It seemed obvious to us that such a self-effacing, homespun, mud-between-the-toes kind of charm would naturally lead to thousands upon thousands of out-of-wedlock births and prove once and for all that the Anglo-American alliance was truly a necessary union and not merely a wartime contrivance. But after a careful reading of the attached headline from this 1943 "Yank", it occurred to us that perhaps British girls were just doing their bit for king and country.
One British woman complained that the average American GI of World War II was substandard in the bedroom; to read the article, click here.
Dashiel Hammett (1894 - 1961) had a pretty swell resume by the time World War II came along. He had written a string of well-received novels and enjoyed a few well-paying gigs in Hollywood. During the war years it was rare, but not unheard of, for an older man with such accomplishments to enlist in the army - and that is just what he did. The attached article spells out Hammett's period serving on an Alaskan army base, his slow climb from Buck Private to sergeant, his difficulty with officers and the enjoyment of being anonymous.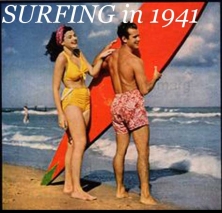 Accompanying the article is a black and white image of the writer wearing Uncle Sam's olive drab, herringbone twill - rather than the tell-tale tweed he was so often photographed wearing.
Click here to read a 1939 STAGE MAGAZINE profile of Hammett's wife, the playwright Lillian Hellman.
As far as we know, this 1945 page from YANK was the first article to tell the tale of the incredible Herbert Zipper (1904 - 1997); a story that began in Austria during the Anschluss (1938), carried on through two German concentration camps (Dachau and Buchenwald), continued through to Paris, Manila, and an Imperial Japanese detention center after which the story concludes with Dr. Zipper happily conducting his orchestra in a post-war concert before the victorious American Army.
This story was told in the highly celebrated 1995 documentary film, "Never Give Up: The 20th-Century Odyssey of Herbert Zipper" (American Film Foundation Production). This is a good read; it is a remarkable World War Two story about a rebellious soul with a lot of guts.